Top 7 Streaming Video Providers To Try This Year
Streaming is becoming more popular than TV, especially with younger generations. What's more, streamed events, like eSports tournaments, are receiving more viewers than their cable counterparts like the Superbowl.
It's not unexpected. We're always looking for an easier, faster way of doing things. With the world of online content libraries being so easily accessible, it's no wonder that set top boxes and video media servers have been swapped out for the convenience of VOD platforms. So, what is "stream hosting", what are the benefits for content creators, and which are the top streaming video providers?

Before we answer these questions, let's take a look at some interesting statistics that illustrate the amazing growth taking place in live streaming and video streaming.
A report by eMarketer, as early as 2018, discovered that 64.2 million Millennials, born between 1981 and 1996, would watch streaming video or downloaded video at least once a month. In contrast, only 59 million would watch traditional TV at least once a month. Even back then, a whole 9% more Millennials were choosing to stream video on demand (vod) content, rather than watch TV. eMarketer predicted that, between 2018 and 2020, 89% of Millennials would watch online video.
By early 2019 it was reported by CNBC that Generation Z had "all but abandoned traditional television," instead choosing to watch streamed media and digital content on their devices from a media server. As per Wibbitz, the average Generation Z spends 3.4 hours per day watching online videos. CNBC says content producers have moved to YouTube, the most popular of the VOD platforms, where the Generation Z age group lives.
Jack Davis, co-founder of YouTube short film publisher Crypt TV, says Generation Z are "truly endemic internet users." Brian Sokolik, talent manager at Authentic Talent & Literary Management, says the difference with streaming video platforms like YouTube, "is the relationship the audience has with the creators." He adds, "you can have a very direct relationship with your fans."
Amongst other statistics that illustrate the move from TV to VOD streaming, Whistle found 65% of Millennials are streaming Facebook video every day. It's not only the younger generations either. The average US consumer reportedly spends 38 hours per week watching video content, 39%, or 15 hours, of which is streamed. And, between 2016 and 2018 the total amount of time consumers spent on the top five video streaming applications increased by around 140%.
What is streaming hosting?
Using video streaming hosting, or a live streaming platform if you prefer, gives you a central place to publish, store, and manage all of your video streams and streaming content in an online content library.
Stream hosting providers are optimized for media management, sharing, and even multistreaming. They use CDN streaming servers which optimize video and streaming delivery by caching video content on servers distributed around the world. This means when a user accesses a video, the content is provided from a server nearby, resulting in better delivery.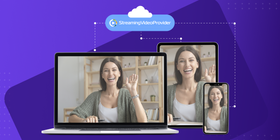 Free streaming providers and video hosting services like YouTube have limited functionality which may not be enough for serious content creators and brand marketers. By contrast, professional video hosting and live streaming platforms like StreamingVideoProvider give you more control over brands, adverts, video monetization, and the quality and security of your streaming content.
Best stream hosting services
Here's our pick of the best stream hosting services and live video streaming providers out there.
Offering all of the most popular features content creators, brand marketers, and commercial publishers require, StreamingVideoProvider is an excellent all-round streaming platform. It offers instant monetization with Pay Per View, subscriptions and rentals. No commission is taken so you can keep 100% of the revenue to yourself.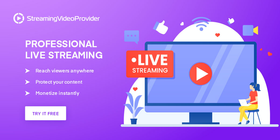 The StreamingVideoProvider cloud video streaming platform has top level security, both for your account and your content. Encryption, password protection, watermarking, and even custom security rules all come as standard. Your content is protected from unauthorized access.
With StreamingVideoProvider you can add live chat widgets and multistream to all the most popular social network streaming platforms, like YouTube Live, Twitch and Facebook, at the same time. The platform, with its user-friendly dashboard, provides detailed analytics for all your published content and channels, at a glance.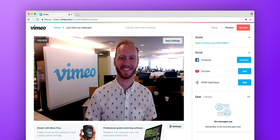 Vimeo Live, now Livestream launched as a live streaming solution in 2017. It sports premium through to enterprise packages and positions itself as the platform of choice for larger organizations. Livestream's premium offering includes standard security and privacy, password protection, private link sharing, unlimited streaming analytics and is ad-free.
The platform has monetization features but with a revenue-sharing model. Pay Per View and subscriptions are only available in the enterprise version alongside more options for multistreaming.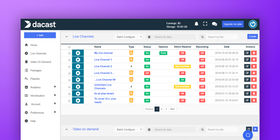 Another good all-rounder for live stream hosting, DaCast has secure delivery as standard including password protection, embed restrictions, and IP restrictions. Security is tokenized and there is SLL payment protection. Real-time analytics is also a standard feature alongside live recording and multistreaming. Advert insertion and paywalls/pay-per-view content are available in Go Premium packages and above.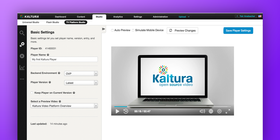 This platform has some unique features aimed at educational institutions and universities. Its pricing matches, with custom options and enterprise pricing available on demand. It doesn't have lower priced options for less frequent content creators and small businesses. However, for developers and those looking for an all-encompassing enterprise grade option, Kaltura's video-as-a-service platform is a contender.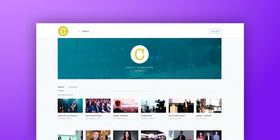 IBM, as always, targets predominantly enterprise users but with a comprehensive technology offering. The technology giant has bought Ustream and seems serious about developing its video streaming segment. Plans start from $99 per month but, on the upside, IBM's proprietary security mechanisms and usual full range of features can be expected. IBM's Enterprise packages at the basic level include a number of channels, 1TB of video storage, phone support, live polling, and video embed control.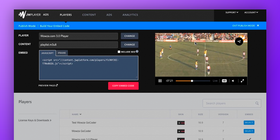 This platform has evolved from being a video player into offering video-on-demand hosting and live streaming. It has integrated tools for monetization and supports VAST/VPAID advertising and has advanced advert scheduling features. But JW Player does not support subscriptions or Pay Per View.
JW Player's security features include tokenized access and DRM support as well as password protected sharing. The platform offers full engagement analytics as well as real-time video analytics.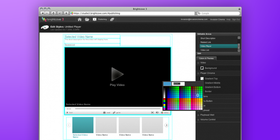 Brightcove's packages are tailored to big-ticket live broadcasters, marketers and enterprises. Its Marketing services package starts at $199 per month and its Enterprise Communications package at $499 per month which includes advanced security and unlimited scale. Brightcove does offer extensive monetization solutions, advertising, and content distribution but these come at a steep price.
Compare the best streaming video providers
Let's do a side by side comparison of these providers and the services they offer. For those streaming service providers more focused on medium-large companies and enterprise fulfilment, you usually need to call for an accurate price/service description.
Streaming Video Hosting

Streaming Video Provider

Livestream (Vimeo)

DaCast

Kaltura

IBM Cloud Video

JW Player

Brightcove

Pre-schedule live stream

Enterprise level

Enterprise level

Premium and Enterprise packages

Cloud recording

Enterprise level

Enterprise level

Premium and Enterprise packages

Live chat

Enterprise level

Enterprise level


Not specified

Premium and Enterprise packages

Monetization

Limited before Enterprise level

At Premium level and above

Enterprise level

Enterprise level

Some

Premium and Enterprise packages

Multistreaming

Limited before Enterprise level

Enterprise level

Enterprise level

Premium and Enterprise packages

Embed on a website

Enterprise level

Enterprise level

Premium and Enterprise packages

Social media integration

Enterprise level

Enterprise level

Premium and Enterprise packages

Ad-free

Enterprise level

Enterprise level

Premium and Enterprise

Real-time analytics

Enterprise level

Enterprise level

Premium and Enterprise packages

Installation support

At Premium level and above

Enterprise level

Enterprise level

24/7 support at Enterprise level

Premium and Enterprise packages

Price

From $45 per month and $99 per month with live streaming. $469 for Premium or Enterprise level.

$95 per month for Vimeo Premium, around $800 per month for Enterprise. Custom plans available.

From $19 per month. $125 for premium with increased advertising options. $289 per month for Enterprise.

Enterprise and educational pricing on request.

Enterprise from $99 and above.

From $10 per month and $50 per month with live streaming. Enterprise packages available.

From $199 for Marketer Services and $499 per month for Enterprise.
The very best streaming video provider and platform?
The rapid growth of live streaming and VOD services has led to the popularity of a large number of streaming video providers and stream hosting providers. You're spoilt for choice! Many platforms offer an all in one solution, far more comprehensive than free streaming sites like YouTube or Twitch.
If you're looking for a reliable online video streaming platform that features video monetization, we invite you to try StreamingVideoProvider. But the final decision is up to you!
References & Further Reading