Organise your content quickly by category, topic, audience or criteria of your choice. Rest easy that you or anyone on your team can instantly find anything with the Smart Search Engine. Collaborate with co-workers and clients on the spot, save time and reduce your email load.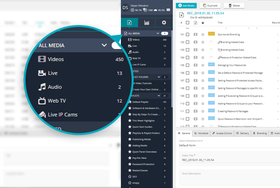 ORGANISE EVERYTHING
And Make It Easy To Find
No more "Where's that video?" emails. Make sure nothing slips through the cracks with our Video Content Management System. Much like Hansel and Gretel, you can leave breadcrumbs that make it easy for you and your team to find any piece of content at any time. Unlike them, though, you will never lose your digital breadcrumbs.
Use tags, playlists and playlist folders to make navigation lightning fast
Drag and drop items
Use predefined categories to filter content by type—Live, Pre-recorded, Audio, WebTV, IP Cams etc.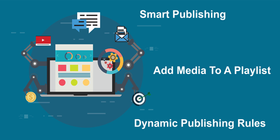 SMART MEDIA PUBLISHING
Update Everything Remotely
Imagine an online video library that you can publish anywhere and manage remotely from your admin dashboard. Enter, Smart Publishing. With Smart Publishing you can embed a live broadcast, a video, a playlist or a group of playlists straight to your website and make any changes you want without leaving the admin panel. And if you'd like some more automation, the Dynamic Publishing Rules will be your right-hand man.
Publish with a few clicks
Add media to a playlist based on video creation date, tags and other criteria
Embedded content updates automatically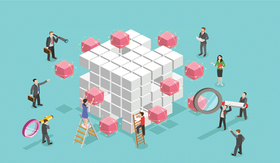 INSTANT SMART SEARCH
Find Anything As Fast As You Can Type
Right after your first keystroke, the search engine will start scanning all video titles, tags, custom fields and metadata to get you the most relevant results. It's okay if you don't remember the exact video title because you'll also see partial matches. And, if you want more control over your search, just open the advanced section and filter the results by type, playlist or even video setting.
Search as you type

Partial matches

Filter by playlist, type or setting
TRY IT YOURSELF
CREATE FREE ACCOUNT
Test all features for 15 days. No contract. No credit card needed.
UPDATE IN BULK
Cut Down On Administrative Work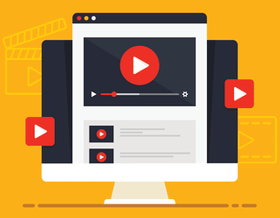 Change Description
Select items en masse and change the title, description or custom fields. No need to copy/paste the same text thousands of times.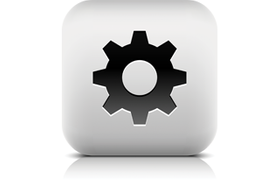 Change Settings
Change settings from free to watch to pay-per-view, assign a password, enforce geo or other restrictions and much more.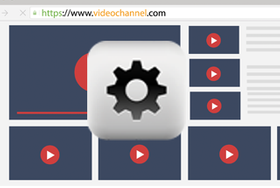 Set Playlist Defaults
Specify settings that new media will inherit as soon it's added to a playlist. For example, branding, security settings, payment settings, availability and so on.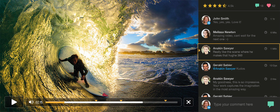 WORK WITH YOUR TEAM
Control Access And Publishing
Just like Wordpress, our video CMS can fit with your editorial workflow. You can quickly create profiles for administrators, editors and authors or specify your own user roles. New media can be private by default so that the administrator can review before publishing. And, Timeline Comments enable you and your team to leave notes at specific places in the video.
PUBLISH ON SCHEDULE
Both Live And Pre-Recorded Video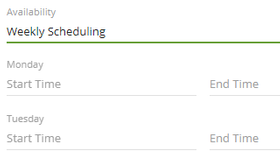 Set Publishing Time
Publish live broadcasts and pre-recorded videos at a specific date and time.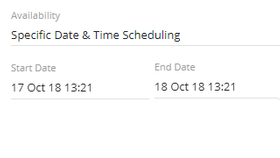 Limit Availability
Take your content down at a specific date and time or make it available only on specific days of the week.
Do what TV companies have done for decades: Upload a pre-recorded video and stream it as a live broadcast.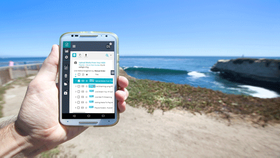 MANAGE ON THE GO
Completely Responsive Admin Panel
Record a video and upload it while you're on the go. You don't have to wait to get to a desktop computer. The admin panel is completely responsive and is available on tablets and smartphones anywhere in the world. All you need is an internet connection. And, speaking of this, don't worry if your connection is slow and choppy. Your upload will resume automatically.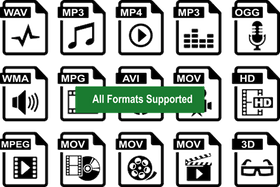 FORGET ABOUT VIDEO CONVERSION
It's A Thing Of The Past
Remember the times when you had to convert your videos to a format that the system "likes"? They are over and done. You don't have to think about file conversions and, as a matter of fact, you don't even have to know anything about file formats. Our video CMS supports the most popular video formats by default.
INTEGRATE WITH ANYTHING
No Additional Investment Needed
Your developer team can make StreamingVideoProvider part of your existing software stack with just a few lines of code, all thanks to our powerful video APIs. You can integrate our video platform with your internal corporate website, LMS, CRM or even proprietary software.
Best of all, you don't purchase new hardware or upgrade your IT infrastructure. The caching mechanisms make sure StreamingVideoProvider doesn't put additional strain on your internal network.
YOU MIGHT ALSO BE INTERESTED IN…
Frequently Asked Questions
Can I integrate StreamingVideoProvider with my own web application?
Yes, absolutely. You can do this with the API library. See this page for more information.
How do I manage my library on a mobile device?
If you're on an iOS device, you can use
EzeCaster mobile app
which also allows you to stream live. Alternatively, you can log in through your web browser on any iOS or Android device, just like you would on a desktop computer.
Do I have to install any browser plugins to manage my videos?
No, the admin panel does not require any third-party plugins to be used.
Can I duplicate videos directly from my panel or do have to re-upload them?
You can clone videos from the panel without having to upload the video multiple times. This is especially great if you wish to have multiple sets of analytics or playlists. Here is a
quick video
on this subject.