How To Broadcast & Monetize A Sports Event With Pay Per View [Full Guide]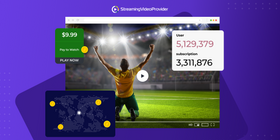 According to a Deloitte study published in December 2017, almost 75 million tickets were sold for sporting events in the UK in 2017. This sales figure was an increase of 7% on the year before, explained the study.
You may already be doing your bit to make as much money as possible from ticket sales for those who are attending in person, but are you equipped to sell tickets to your live streaming sporting events?
From amateur sporting events to little league games and from high school sporting events to even professional games, if you have viewers who are willing to pay, then you can make money by selling pay per view (PPV) tickets. With this guide, we're going to tell you everything that you need to know about broadcasting and monetizing your sports event with pay per view.
How Profitable is it to Stream Live Sports?
When people are unable to attend a sporting event in person or they would prefer to watch it from the comfort of their own home, then statistics show that they are more than willing to pay to watch it.
Let's take a look at one of the most famous sporting events ever to be broadcast online and made available via Pay Per View: the fight between Floyd Mayweather and Manny Pacquiao. Billed as "the fight of the century," 4.6 million pay per view tickets were sold for the event, according to Business Insider. The total revenue generated was $430 million with a single ticket costing $100 for a high-definition stream or $90 for the standard definition stream. The amount of ticket sales revenue also smashed the previous PPV record ($150 million) for an earlier Mayweather fight.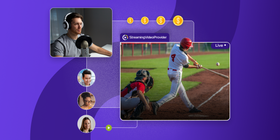 Granted, not every sporting live stream is going to be a record-breaking juggernaut and the Mayweather-Pacquiao bout is a special case. But StreamingVideoProvider's customers have seen substantial success in selling PPV tickets. An SVP customer who streamed a rodeo event was able to generate $150,000 in ticket revenue, by selling tickets priced at $15 (10,000 tickets sold!) You may think that rodeo is a niche activity, but it shows that fans were more than willing to pay to stream the action to their devices.
Why Should You Use Pay Per View Streaming for Your Sports Event?
There is evidence that in selling tickets for pay per view streaming, you can massively increase the revenue made by your sporting event. Plus, you can use it in addition to other income streams.
Higher Earning Potential Compared to Ads
One of the biggest reasons you should offer PPV tickets as well as (or even instead of) traditional pre- mid- or post-roll ads is because it provides a higher earning potential.
For example, The New York Times report on the financials of YouTubers highlights just how tough it is to make money from ads on the platform. Your revenue will entirely depend on how many people tune into your videos. Moreover, any money you do make will have to be split between yourself and YouTube (and that is almost a 50/50 split. Ouch!)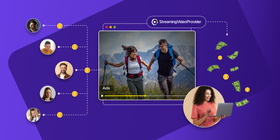 Pay-Per-View Offers Flexible Payments
There's also the fact that pay per view offers flexible payments. Hosting a one-off event? Then you can sell one-off tickets! Hosting an entire season or a championship with multiple games instead? Then you can sell PPV season tickets or even recurring subscriptions.
You Get Paid Instantly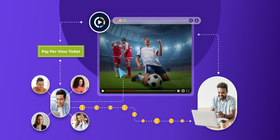 A common frustration about advertising revenue is that it's paid on a delay. Advertisers, who want to process potential sales generated by their sponsorship of you, may pay on a delay of 30 or even 60 days.
But with pay per view ticket sales, you can get paid instantly. At least, that is the case with the video paywall solution provided by StreamingVideoProvider. You might experience delays with other PPV video monetization platforms, but we're committed to helping you get access to your ticket revenue as soon as possible.
PPV is Easy to Set Up
It's also incredibly easy to set-up your PPV ticketing system. All you have to do is set a price and start selling. It's easy for your customers, too, because they can buy a ticket and start watching instantly. Read on below for more information on how to publish a PPV live streaming event.
How to Get Sports Streaming Rights
It's important to note that to stream live sports and make money from these streams in a legal and authorized way, you will need to have the rights to stream those sports. There are several permissions that you may need to have, depending on who is taking part in the sport, where your sports event is being held and any copyrights for team logos etc.
Professional Sports: If you are the manager of a professional sports club and would like to stream a sporting event then you will need to gain the permission of the league or organization. You may also need to sign a contract to ensure that your broadcast doesn't clash with any existing plans for live streaming the event and generating revenue from it.
Youth Sports: When it comes to live streaming youth sports, again you may need to contact the overall body or local organizer of the sport. You will also need to gain permission from the parents of the children involved.
Location: If your sport takes place in a rented or privately-owned facility, you will need to ask for permission from the owner before streaming. There may be different rules and regulations for public locations (e.g. parks), so you may want to double-check with the council or governmental body beforehand.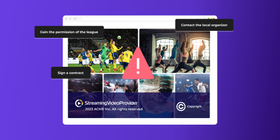 We'd also like to remind you to be careful not to sign away your own sports streaming rights. In broadcasting with any online video platform, it's essential to check that you are not handing over your rights, potentially preventing you from sharing clips of the broadcast or similar activities in the future.
StreamingVideoProvider lets you keep all of the rights to your content. Your intellectual property is protected and you are free to do with it as you wish.
What Sports Broadcasting Equipment Do You Need?
With rights secured, it's time to consider how you will make that live sports broadcast happen. Here's a rundown of all of the stream sports video production hardware bits that you will need to get your sports event on the air.
Reliable Internet Connection
No one wants to watch a sports event where the players are lagging all over the field. That's not fun. Our recommendation is to find your live stream bitrate, estimate what sort of bandwidth you'll need to stream at that bitrate and then double it, e.g. you typically need 5 Mbps for an HD live stream.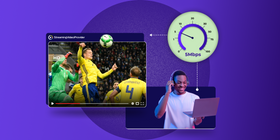 Live Streaming Video Camera
The only thing that's worse than players lagging is players who look blurrier than a pair of sunglasses smeared with butter. And jello. And moisturizing lotion. Some recommended camera for streaming live events include the Panasonic Lumix GH5 and the Canon 80D.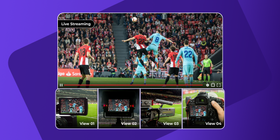 Microphones
While most cameras offer built-in mics, to improve the audio quality you'll want to get some dedicated mics as well. For on-the-field action try this shotgun mic from Sennheiser and for your hosts and commentators check out the Rode reporter handheld mic.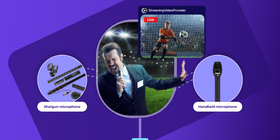 Capture Device and a Laptop/Encoder
You'll also need a combination of a capture device and a computer or an encoder. For the computer, we recommend a machine with 16GB of RAM and an Intel i7 processor to ensure that it's up to the job. For the capture device, you can't go wrong with a Black Majic Intensity capture card (PC) or a Black Magic Shuttle (laptop).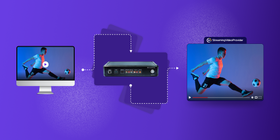 Alternatively, you can avoid buying computers and capture cards altogether and get a professional encoder for live streaming - EzeCaster Pro. The EzeCaster Pro connects directly to your streaming cameras and microphones, encodes full HD videos live and it lets you stream to mobile devices (iOS and Android), Flash devices, and more.


What Software Do You Need to Stream Your Sports Event?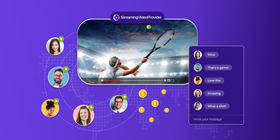 To go along with that shiny new hardware, you'll also need to use some software to ensure that you can make money from your live stream.
How to Monetize Your Sports Event With Pay Per View
And now we're onto the (literal) moneymaker! Monetizing your sports event live stream with pay per view ticket sales couldn't be easier.
Step 1. Register with a pay-per-view live streaming platform: You can sign up for a 15-day free trial with StreamingVideoProvider if you'd like to test us out. We'll use our platform as an example below but the process is similar to other vendors.
Step 2. Create a new live stream. As soon as you do this, you will be taken to your media list. Select your new live stream and click the "Live Studio" button.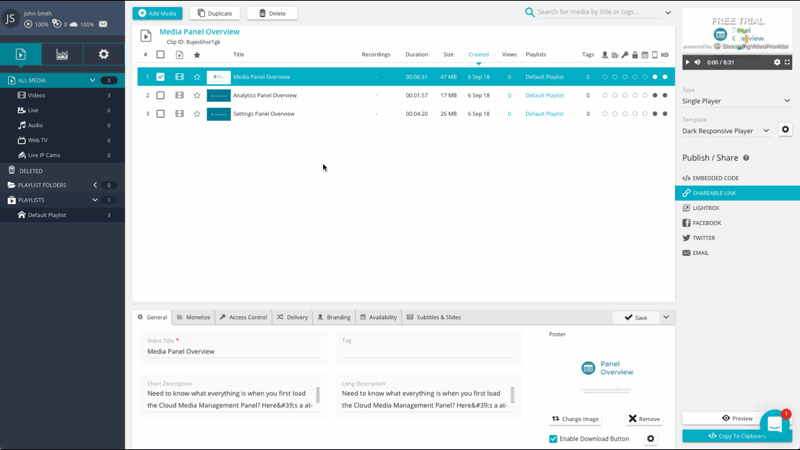 Step 3. Set your ticket price: Go to the "Monetize" tab and select "Simple PPV ticket". Enter the price.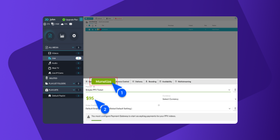 Step 4. Embed the live stream video player on your website: With StreamingVideoProvider, this is as simple as copying and pasting a code. Voilà!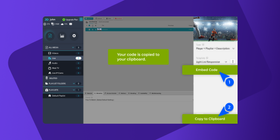 Step 5. Start Pre-Selling Tickets: This will allow people to buy tickets days or even weeks in advance, also letting you reap the rewards for your marketing efforts.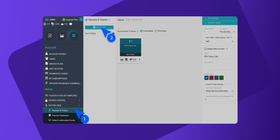 Now you're ready for game day. Let the best team (or athlete) win!
Further Reading