How To Create A Video Website In A Day (Without Coding)
From brands to vloggers and coaches to institutes—nearly everyone wants to host videos on their site.
But how? The first option that comes to mind is YouTube.
With a billion hours' worth of video views every day, it makes a good case, right?
Think again. YouTube videos are increasingly being disrupted by advertisements. Ads not only lead to reduced engagement but also hurt the entire user experience. In addition, studies have found that 96.5% of all those trying to become YouTubers won't make enough money off of advertising to crack the U.S. poverty line. Simply put, if you choose YouTube, the odds are not in your favor.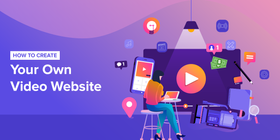 This guide will show you two other ways to create a video website. If you're looking to sell your video content (or monetize it), we'll show you how to do this as well.
The Biggest Pitfall When Creating A Video Website
There are two ways that you can build your own website with video streaming—you can either upload the video to a video streaming service and embed it onto your website, or you can host the video on your website.
At first, it appears to be wise to upload the video on your site. However, experts unanimously advocate against it.
Why? Because self-hosting causes various issues that can… well, pretty much break your site and turn away all of the visitors who are expecting a seamless video-viewing experience. By the way, this is also true when you're building a video streaming app, video streaming service or any similar type of project.
Here are a couple of reasons why it's a bad idea to add video to your website through self-hosting:
Reasons Why You Should Never Self-Host A Video On Your Website
| | |
| --- | --- |
| Limited bandwidth | Web hosts have limited bandwidth which affects download speed. |
| Limited storage | Lengthy videos put a strain on the limited storage space afforded by hosts. |
| Responsiveness | Every device requires videos to be formatted differently. With self-hosting, you'll have to convert your video to dozens of different formats. |
| Pirates | There is no encryption and no security settings which means that your video is at risk of being pirated. |
How To Create A Video Website (Step By Step Guide)
So, you have decided to choose different hosts for each component of your video sharing website. Now, we face the most important question: how to create a video hosting website?
Here's a step by step tutorial on how to ensure your web video website is up and running in no time:
Step 1: Get Website Hosting
There are various ways to go about website hosting. You can opt for established video website builders, where you are in control of the appearance, but everything else (infrastructure, etc.) is in the hands of the building platform.
One such example is the popular platform, Wix. While it has garnered acclaim for its speed and ease of use for non-technical users, it is hampered by many problems.
Firstly, it doesn't remove ads, even if you opt for the starting paid plan. Furthermore, the 'drag and drop' feasibility hinders creativity. With the application store lacking genuinely feasible applications, and no access to an on-site SEO modifier, it's safe to say that there is a better alternative available.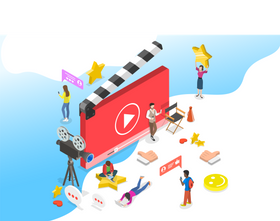 Website hosting services provide you with custom domains, complete control over your website, and only charge a small fee. There are plenty of web hosting services to choose from at affordable rates, e.g. InMotion Web Hosting, HostGator, and GoDaddy. Some of them even give free trials of their hosting services, so you can try before you commit.
Step 2: Pick A Content Management System (CMS)
As your website grows and the content increases, it can prove to be a considerably time-consuming task. Website maintenance is a tough job (ask any developer).
This is why people use content management systems (CMS), like Wordpress. A CMS can make your website easier to use, cheaper to maintain, and considerably more secure.
You must be thinking:
"How can I create a video sharing website with WordPress?"
Don't fret. It's incredibly easy and there are various guides that elaborate on the procedure.
As the world's most popular content management system, WordPress has the vote of millions of websites that it powers. With its cost-effective and highly flexible structure, it provides greater accessibility and allows you to manage each aspect of your website through a single dashboard. On top of that, On top of that, Wordpress makes it very easy to abide by the best SEO practices that will help you get your rankings as high as possible over time. The various plugins enable you to do page speed optimization, SEO image optimization, SEO content optimization, track engagement and much more.
Step 3: Choose a Video Website Theme
Your theme determines how your website will appear to your users and, the good news is, you don't need web design knowledge to be able to make a beautiful video site. There are themes for every topic, genre, and profession – allowing you to customize your website design to your preferences.
There are millions of WordPress themes available but here are 26 top video themes for you to choose from.
Step 4: Get Video Hosting
So, you've successfully built a Wordpress video site. The next step is to link it with a WordPress video hosting service provider. We have already mentioned why YouTube is not the best alternative.
Vimeo and Tumblr have been regarded as good substitutes for YouTube.
However, Vimeo has long encountered criticism for its inability to cater to viewers from slower internet connections, and its video player is a notorious strain on your computer's resources. This leads you to miss out on a lot of viewers.
Likewise, Tumblr's video hosting capabilities are still its infancy. It still lacks the features and exposure of a platform designed for video hosting, making it difficult for video creators to utilize Tumblr for optimal results.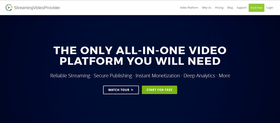 Video platforms such as StreamingVideoProvider are designed for monetization and business use and offer the ability to host unlimited videos without having to worry about the quality of the user experience. There is no need to worry about file formats because StreamingVideoProvider's HTML5 video player works on all modern devices and there is fallback to Flash video in case it's needed.
As a result, you enjoy trouble-free video hosting and your viewers enjoy seamless streaming.
How To Host Videos Using A Designated Video Platform
There are several video platforms you can use to create a video website earn through your content. This tutorial is going to cover how to do it with StreamingVideoProvider.
Publish Your First Video
The first few steps are always the most important. After publishing your first video, you can embed it and allow visitors to stream it on your website. Here's how:
Sign up for a free StreamingVideoProvider account. No credit card is required.

Click 'Add media' and upload your video

Copy the embed (HTML) code

Add a new web page or post in WordPress and paste the embed code in the HTML portion. This will create a video player for the website.

Monetize Your Content
Once you set up your video website, you can start earning from your content. Here's how you can monetize your videos with StreamingVideoProvider:
Select your video and switch to the 'Monetize' tab. Click the gear icon to configure your payment gateway

Enter a price

Pick the payment gateway you want to use and enter your details

Note: When you enable this option, you put your videos behind a paywall (Pay Per View). Viewers can click to buy a ticket or a subscription and you get paid instantly. There is no commission which means that you keep 100% of your earnings. Learn more about video monetization here.
Allow Users To Download Your Video Content
If you're looking for ways to create a website with video downloads, this option will help. Switch to the 'General' tab and check the 'Enable Download button' box.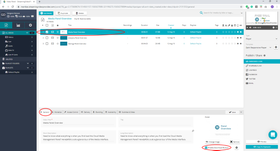 Brand Your Video Player
Select a video and switch to the 'Branding' tab
Click the gear icon and select 'New Branding'

Fill in the details
Note: You can also customize the video controls and pick between different video player templates.
Bonus: Create Your Own Video Hosting Site
Besides hosting video files, StreamingVideoProvider also allows you to create a video upload website (a YouTuke-like website). This means that you can build a video platform of your own where your users can upload their video files and embed them on their websites.
How does it work?
Essentially, you rent the StreamingVideoProvider infrastructure—all the servers and the back-end software that we've amassed over the years, and you put your own branding. The investment is minimal and you basically get a business ready to run. All you have to do is find customers.
This is done through a StreamingVideoProvider reseller account. If you're interested, you can learn more here.
Conclusion
There are a few ways you can create a video website. Self-hosting is not a feasible option because you will quickly outgrow the limited bandwidth and resources provided by your web host. Popular video sharing sites like YouTube can also fall short, especially if you're looking for ad-free video viewing and monetization options.
Video hosting platforms, such as StreamingVideoProvider, have advanced features that provide uninterrupted streaming for your audience and instant monetization options for you. We covered this option because it's the most sustainable solution in the long term.
References & Further Reading