Start broadcasting your IP cameras online instantly, without a computer or an encoder. StreamingVideoProvider converts your IP cam feed into a live streaming player, ready to be published online. With just a few clicks, you can embed the player on your website or publish it on social media.
StreamingVideoProvider comes with the full suite of IP camera streaming tools for any use case—church streaming, corporate video streaming, outdoor streaming, and so on. For example, you can connect multiple cameras, control the privacy of your IP camera stream and even monetize it if you want to.
Live Demo
Stream Online Directly From Your IP or CCTV Camera
IP Camera Cloud Streaming Solutions
Who Is It For?

IP camera video streaming allows houses of worship to broadcast with multiple cameras on a tight budget.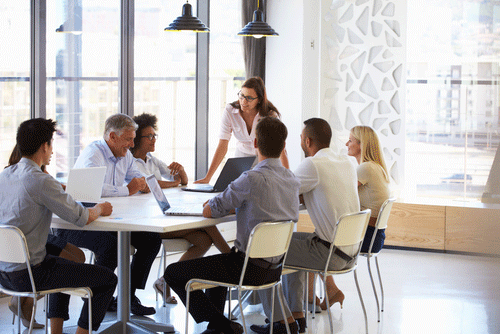 Events
Use your IP and CCTV cameras to live stream securely within your organisation.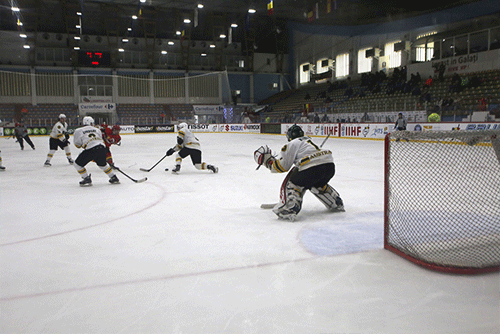 Entertainment
Broadcast live events such as music concerts and sports matches. Sell tickets right in the player.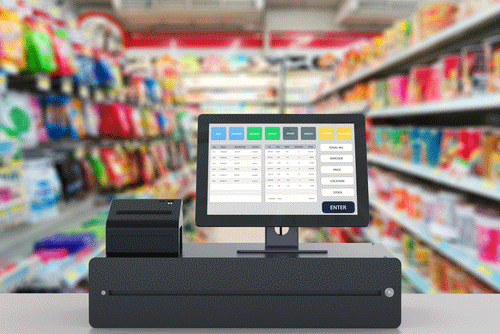 Staff Supervision
Monitor different retail locations, building sites, hotels, and more. View the recordings at any time from any device.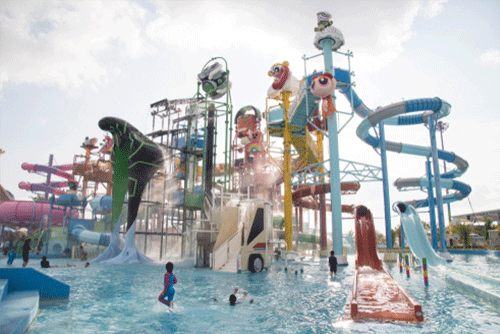 Marketing
IP cam streaming is great for hotels & resorts, restaurants and other businesses that want to showcase their beautiful surroundings, beach & surf, zoo & aquarium etc.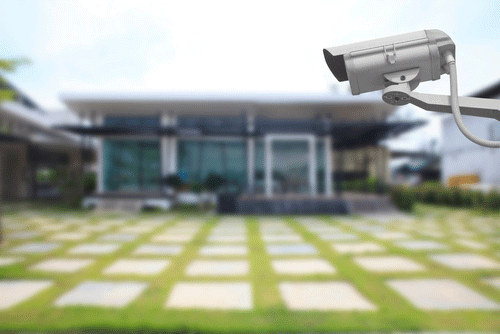 Home Security
Connect your home surveillance system and record everything to the cloud. You don't even need a computer. Watch the live stream or see recordings right from your phone (iOS and Android).
Start live streaming your IP and CCTV cameras in 2 minutes or less!
Try It Free
Just register a free account, enter your camera's IP and password and publish your live stream.
QUICK TOUR
Explore Our IP Camera Streaming Service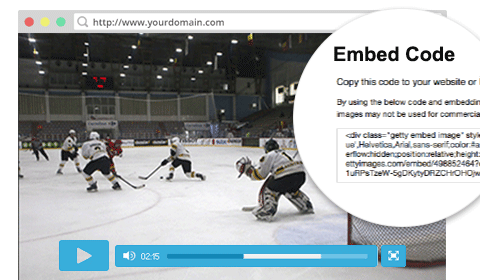 Embed On Your Website
Publish Your Live Stream Instantly
Embed your IP camera stream directly on your website or blog using our HTML5 live cam player. You don't have to hire a developer and you don't need any coding knowledge.
Just copy/paste the embed code snippet to your website
Works with all popular website platforms (e.g. Wordpress)
Embed and forget. The code updates automatically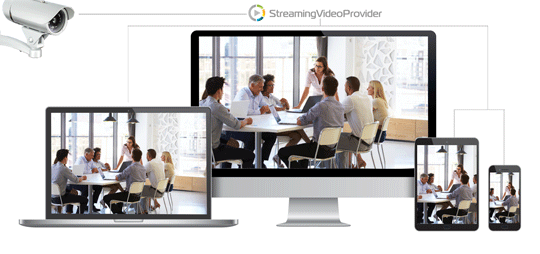 No Extra Equipment Needed
Connect Your Cameras Directly To The Cloud Server
Our cloud IP camera streaming server software comes with everything you need to broadcast your network cameras live online.
No computer or encoder is required
IP camera streaming in full HD
Sound recording
Supports H.264 & MJPEG cameras
Viewers can watch your Ip Cams on smartphones, tablets, computers and smart TVs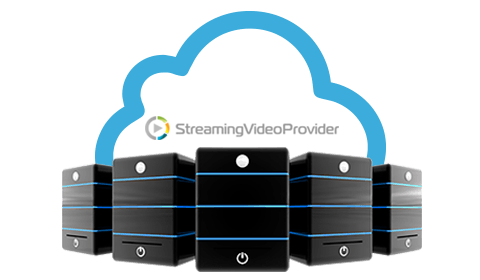 Cloud IP Cam Recording
Prevent loss or damage to your video footage by recording in the cloud.
You can record your IP and CCTV camera feed in real time, straight to our video cloud. You won't have to worry about running out of Gigabytes because each of our service plans comes with enough hosting space to record a week-long 24/7 live stream.
IP camera hosting to store hundreds of hours of footage
Download your videos at any time
Download, embed or share recordings

Be On Multiple Social Sites At The Same Time
No need to choose between Facebook Live, YouTube Live and Twitter Periscope. StreamingVideoProvider lets you create multiple live streams and control them from a single dashboard. You can publish your live video on as many social media platforms as you want without as much as lifting a finger.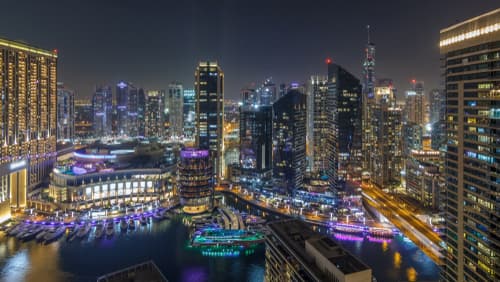 Timelapse Videos
Straight From Your Dashboard
StreamingVideoProvider lets you pull timelapse videos from your network cameras without installing any additional software. You can then publish these videos on your website and use them for marketing. For example, a building company can use a timelapse to show the progress on their latest building site.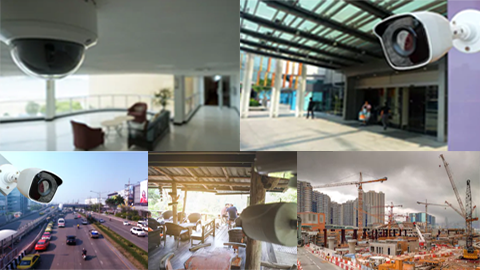 No Limitations
Broadcast Your IP Cameras However You Want To
You can connect as many IP and CCTV security cameras as you wish to your StreamingVideoProvider account and broadcast them publicly to as many viewers as you wish around the world.
Broadcast multiple IP cameras
Unlimited destinations (multistreaming)
Unlimited viewers

Pre-schedule And Timebox
Control Start And End Times
Automate even the most complicated broadcasting schedule! Choose a starting date and time in the future, auto-start your broadcast on specific days of the week (e.g. every Wed at 1 PM) or timebox your broadcast (e.g. start at 9 AM and end at 11 AM).

Quick Integration
Powerful API To Build Custom Applications
Integrate StreamingVideoProvider with your existing tech stack or use it as an IP camera streaming engine in your new mobile app. There are no limitations to what you can do with the API. You can use all of the platform's features and build on top of them.
Provision unlimited IP cameras
Manage, delete & replace RTSP / RTP sources
Get playback m3u8 urls for nativate app streaming
Set unlimited destinations (multistreaming)
Learn More
Single-click Smart Sharing
Reach Your Audience Wherever They Are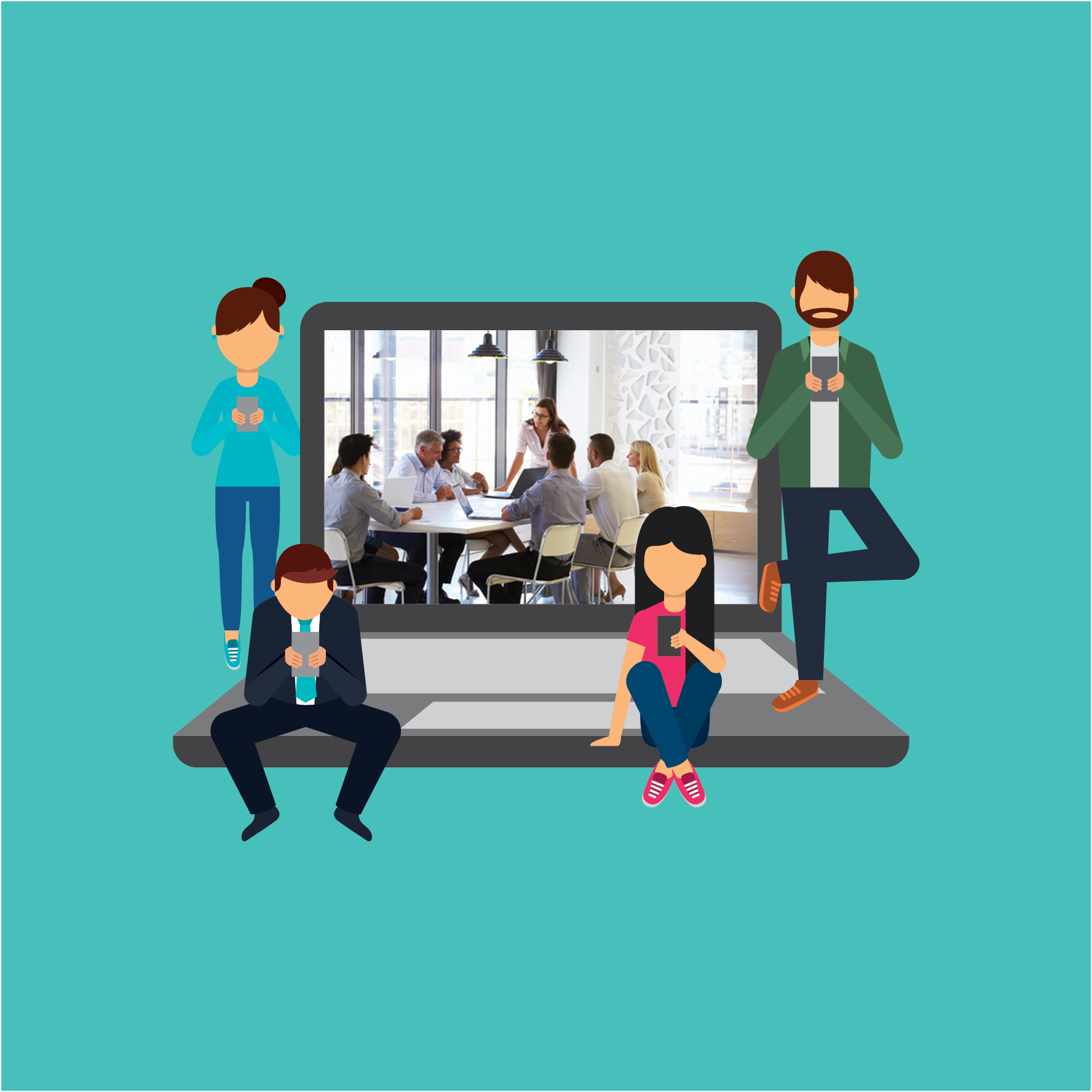 Public Sharing
If your video stream is public, viewers don't have to log in to watch.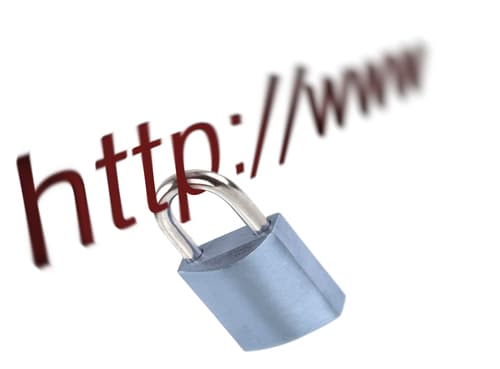 Private streams can be shared instantly with the unique private sharing link.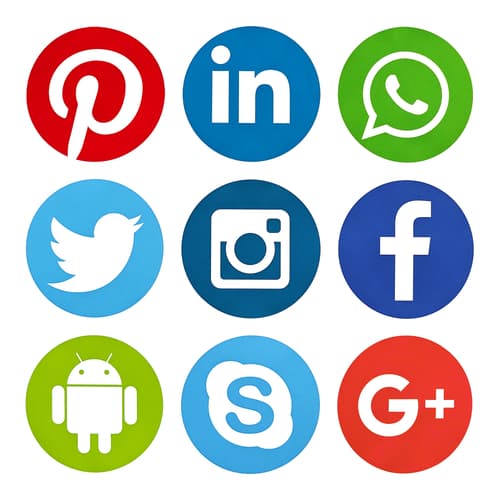 Social & Email Sharing
Publish your streams to Facebook and Twitter or send via email directly with a single click.

Set The Privacy Bar As High As You Need To
StreamingVideoProvider enables you to use IP cameras to broadcast private events like company meetings, internal trainings and financial reports. Thanks to the advanced privacy and security settings, you can broadcast securely across locations worldwide.
Unique private sharing links
Password lock
Domain, IP and Location restrictions
Protection against screen recorders and video sniffing tools
Learn More
START STREAMING DIRECTLY FROM YOUR IP CAMERAS
Try It Free
Two minutes to register. Try all features for 15 days. No credit card needed.
Monetize Your IP Cameras
Get Paid Instantly. No commission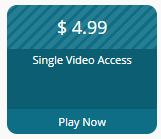 Single Tickets
Charge a monthly or a yearly fee.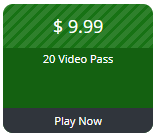 Passes
Limited access to your video collection, e.g. a 20-video pass or a 1-week pass.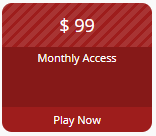 Subscriptions
Sell or rent individual videos or playlists.
More IP Camera Streaming Features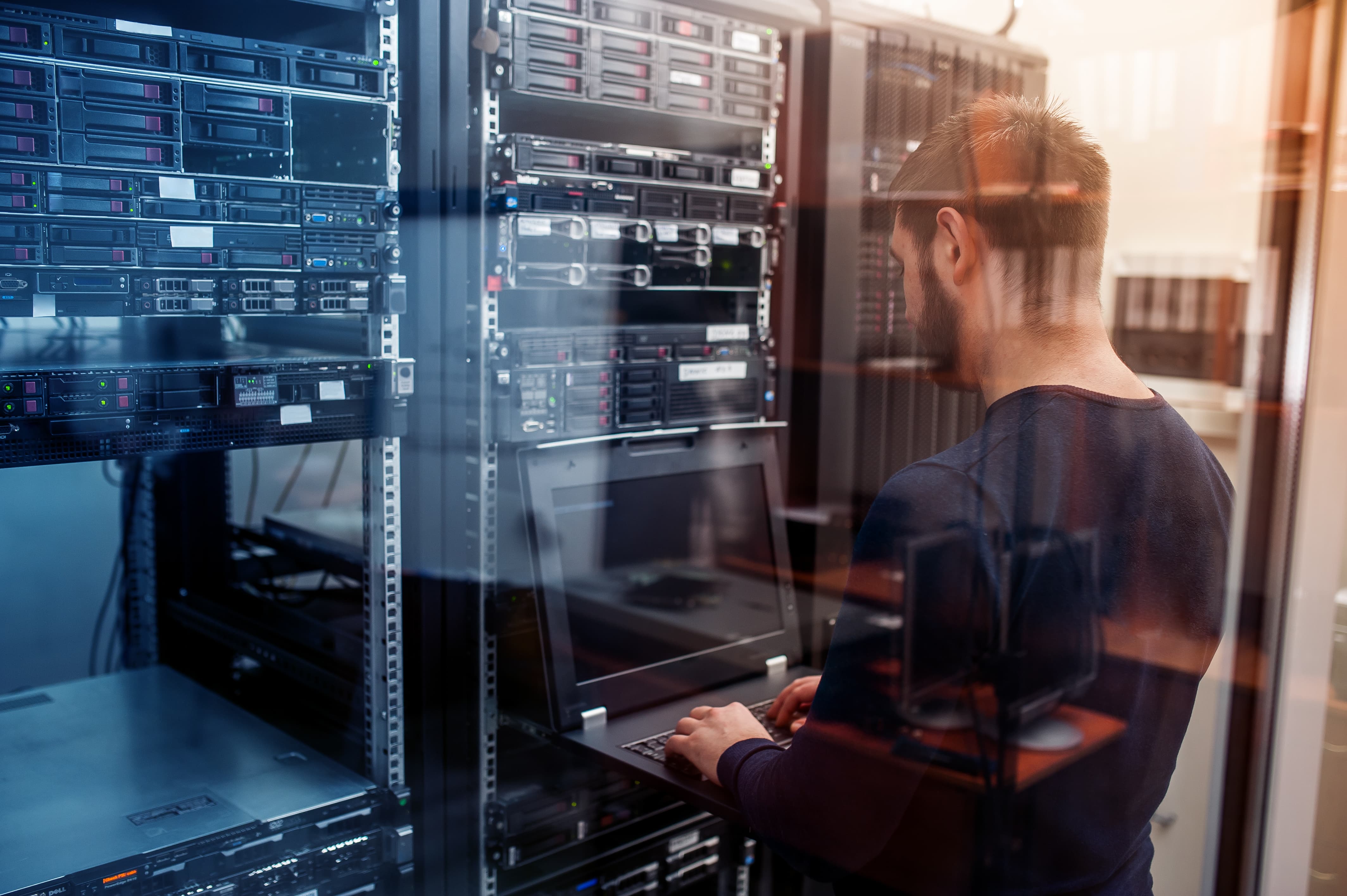 Secure Video Hosting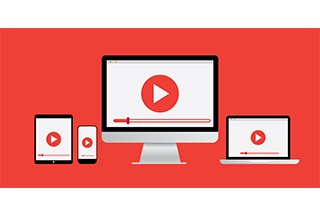 Stream To Mobile Devices
Try It Free
Two minutes to register. Try all features for 15 days. No credit card needed.
IP Camera Streaming To Website
Step by Step Instructions
Create Free Account to get access to our cloud video platform from where you can stream your live IP or CCTV cameras directly to your website or share via public or private link.
Click on + Add Media and then select IP Camera Stream
Enter Player Title and click on + New Camera

Enter your IP camera's public RTSP (Real Time Streaming Protocol) address using this example format: rtsp://username:password@static-public-camera-ip:554 ).

Ensure your public IP address is static ( is not changing from time to time) and you configure port forwarding in your router for inbound TCP port 554 from WAN to the camera local IP. To verify the port forwarding works, try to play your IP camera using VLC player on a computer that is connected to different (outside) internet connection.

Click on Create and then on Manage to select the newly created live cam player.
Click on "Publish" > Embedded Player > Preview to test the live stream. The click on Copy to Clipboard to copy the embed code.
To embed your IP camera to your website, go to your html section of your web page and paste the embed code using Ctrl + V. Your online viewers can then stream your camera live.
How To Live Stream A Security IP Camera - RTSP Streaming Guide
Need An IP Camera?
Hikvision UltraHD 8MP 4K outdoor camera is excellent IP RTSP camera for streaming.
Buy IP Camera
Call Us Now
Get instant answers about IP camera streaming.
US +1 (888) 207 6546 / EU +44 (0) 845 867 4819
Learn More
Explore our help section for more information and tutorials.
More Tutorials
Frequently Asked Questions
Does your platform record the sound coming from a CCTV camera or an IP camera?
Yes, if your camera can record sound. Please check your camera specifications and also check if sound is on when you start live streaming your IP cameras with StreamingVideoProvider.
Do you have a list of IP cameras that can directly stream to your service?
Any IP RTSP camera that supports H.264 will work with StreamingVideoProvider. This also included RTSP PTZ cameras and NVR boxes.
What internet speed do I need to stream my IP Cam over the internet?
It depends on the resolution and bitrate you have set your camera to work with. As a rule of thumb, aim for at least 2Mbps uplink (upload) speed. Your internet connection only needs to be able to send a single video stream to us. We will handle the load from all concurrent viewers.
Can I monetize my IP camera live stream?
Yes, you can use any of our monetization options—PPV, subscriptions, your own custom ads (VAST/VPAID). You can read more about PPV paywall here.
What service plan should I have?
Trial, Business or higher service plan.