Let your Church or Faith-Based Organization (FBO) step into the 21st Century, post videos online and reach people outside the four walls of the sanctuary.
Use StreamingVideoProvider's all-in-one cloud video platform to schedule and broadcast your church services directly on your website or on social media. Each sermon can be automatically recorded and uploaded to the cloud, reducing the need for post-production, making live stream for churches effortless. You can also check out our "The Ultimate Guide To Church Live Streaming (All The Equipment And Services You Need)"
SPREAD THE MESSAGE FAR AND WIDE
Benefits Of Streaming Your Church Services Online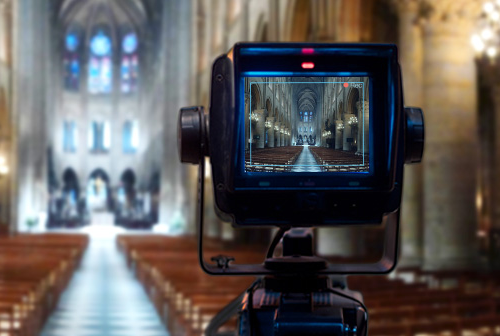 Engage Your Parish
Encourage more people to attend in person and become involved in the community.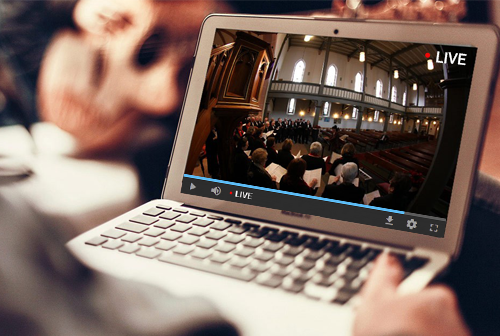 Attract New Members
Reach people who are searching online for new churches and draw them in for worship.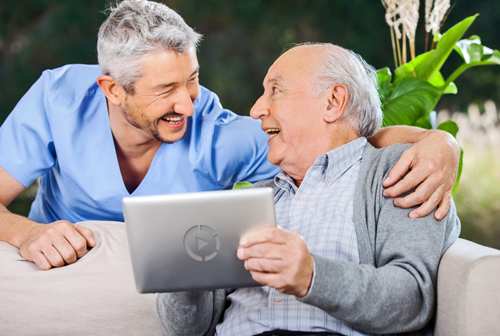 Reach The Sick And Elderly
Enable the sick, injured or elderly to experience worship from home, together with their congregation.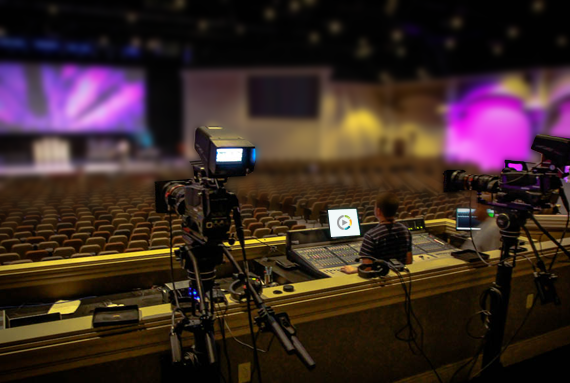 BROADCAST ON YOUR TERMS
You Decide When, Where And For How Long
Set it and forget it. Schedule live streaming to start automatically whenever there is a sermon, e.g. every Sunday at 9:30 a.m.
Stream anywhere on the web. Easily embed the live stream on your website or publish it on social media.
No time limits. Many churches complain that platforms like YouTube cut off their live stream after a few hours. Our platform has no time limits. Broadcast for as long as you want.

ENGAGE VIRTUAL ATTENDEES
Enable Them To Comment During The Service
Make remote sermons feel as lifelike as possible with our live chat feature. Let those who join from a distance feel connected to the community and share their worship experience.
Learn More About Live Chat >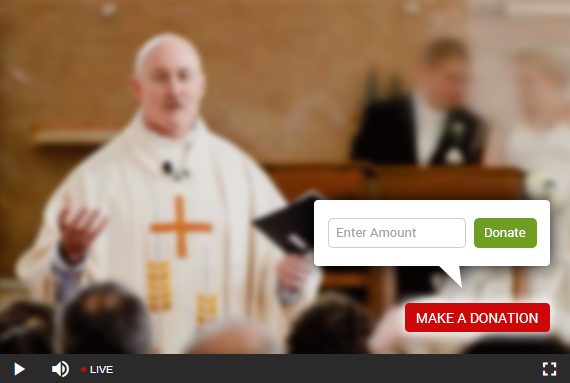 RECEIVE DONATIONS
Anyone Can Support Your Church With The Click Of A Button
It's no secret that churches need support from the faithful, both spiritually and financially. To enable parishioners to support your church, you can place a "Donate" button on your videos.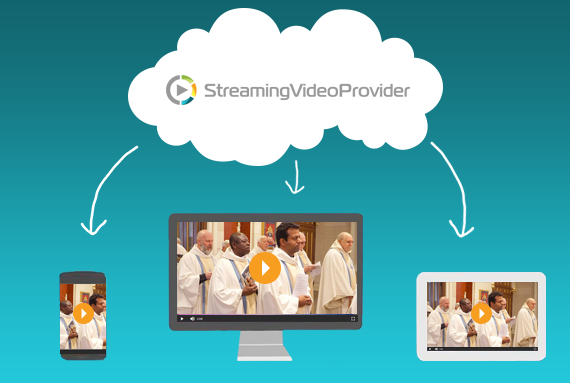 NO POST-PRODUCTION
Record And Upload Your Sermons Automatically
You don't have to think about rendering, converting or uploading. It's all done for you, behind the scenes.
Turn Cloud Recording on and your sermons will be saved straight to the cloud. The recording will be available within minutes at the same web address as the live stream. Anyone who missed the sermon can easily tune in and watch on-demand.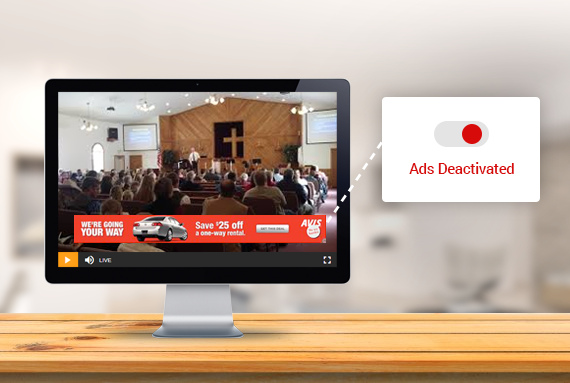 NO UNWANTED ADVERTS
You Have Complete Control
StreamingVideoProvider doesn't run ads by default. However, if you want to use them as an additional income stream for your church, you can do so. You configure each ad yourself so there is no risk that it will be inappropriate.

NO COPYRIGHT ISSUES
Your Broadcast Will Not Be Interrupted
Unlike YouTube or Facebook, StreamingVideoProvider will not interrupt your live stream. You don't have to worry that an algorithm will pick up your worship group's live music as third-party copyrighted content and shut down your broadcast without notice.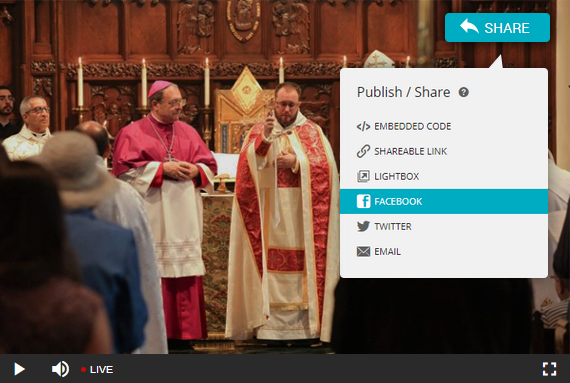 INSTANT SHARING
Takes One Click
Click a button and publish a live stream, pre-recorded video or an entire playlist on your church website. Post to Facebook and Twitter straight from the admin panel. Copy the universal sharing link and you can share the video anywhere on the web.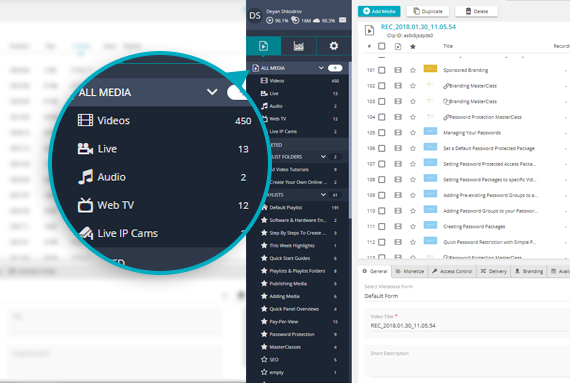 EDUCATE YOUR PARISH
Easily Organise Pre-Recorded Videos
With our platform, you can easily create an entire video library with baptism videos, testimony videos, narratives, welcome videos, and so on. Organise your content in different playlists and embed it on your website. This is a great opportunity to educate children, new members and, why not, spread the word all over the world.
Video CMS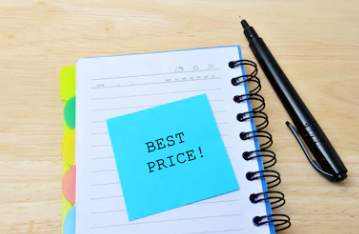 FLEXIBLE PRICING
Different Packages And Add-Ons
You can pay monthly or yearly, upgrade or downgrade at any time and customise your plan with our pre-paid addon packages. The price is always fixed. No hidden fees or long-term contracts.
Pricing
START STREAMING YOUR CHURCH SERVICES IN MINUTES
Try It Free
Try all features for 15 days. No contract. No credit card needed.
HOW DOES IT WORK?
Live stream your events by using one of the following options


GET YOUR CHURCH LIVE STREAMING EQUIPMENT
If you plan to broadcast with your own camera or visual mixer, you'll probably need an encoder device. EzeCaster Pro is an HD live video hardware encoder, which integrates completely with StreamingVideoProvider and is ready to run at the push of a button.
Buy Now
Frequently Asked Questions
Can I use my own RTMP encoder?
Yes, you can use any RTMP live video encoder (software or hardware). We'd suggest EzeCaster Pro if you want a hardware encoder that is almost "plug and stream" and makes your broadcast look professional.
Do you do onsite installations?
No, we provide the live streaming service and the equipment. You may need a local IT person to help you with installation and configuration. We do offer support in case you have questions.
Can I record our church's live stream services?
Yes, this feature is called cloud recording and is as easy as flipping a switch.
How can I put a Donate button on my live stream?
Yes, you can. The easiest way is to do this is to create the button in your PayPal. The Donate button will be shown at the bottom right corner of the player. When someone clicks on it, they will be taken to PayPal to offer their donation.
Can I monetise my church's live stream using ads?
Yes, you can set up custom ads with the VAST system and make them display before, during or after the live stream. It similar to YouTube ads but with the added benefit that you have complete control over the ads.