How To Promote Your Virtual Event And Attract More Attendees
Virtual events are shorter, cheaper, and easier to attend than in-person events. Despite this, turnout is often much lower than expected.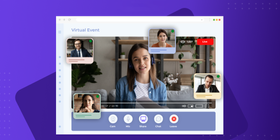 This phenomenon is known as The Effort Paradox. Even though human beings like to avoid effort, this lack of effort and abundance of options leads to more no-shows.
But, at the same time, virtual events, as well as hybrid events, should be a major part of your sales development process, as they're a great opportunity to generate qualified leads and repurpose content. So, what are you to do in the face of these human biases and Zoom fatigue?
In this article, we're going to cover 10 tips to boost your attendance rate through virtual event marketing, and make your virtual event a smashing success. Find even more tips in the video below.
1. Understand Your Audience
There's an emerging marketing trend called revenue marketing.
According to Divbyzero, it's "a holistic approach that breaks down the sales and marketing silos, aligning the two organizations toward increasing revenue and ROI." Virtual events are ideal for this because they directly connect marketers and salespeople with high-intent buyers.
But if your event is trying to appeal to everyone, it will probably appeal to no one in particular. To increase your attendance rate, you need to cater to a specific group of people.
Start by figuring out what your audience is looking to achieve and how your event can tie into those goals.
To do this, you can ask questions like:
What roles do they have at work?
What do they want to learn more about?
What are they struggling with in their industry?
What are the best session formats for their needs? Breakout rooms? Panels? Keynotes? AMAs?
You can find answers to these questions by asking your audience directly or analyzing secondary sources like post-event surveys, interviews, and forum posts.


2. Craft Benefit-Driven Messaging
Now that you know why people might want to attend your event, make those reasons clear in your promotional efforts. Instead of talking about the event itself, focus on the attendees.
How will attending this event solve their problems?
For example, you can explain that your attendees will walk away with:
New marketing tactics to grow their business
Industry contacts that can help them get to the next level
A deep understanding of disruptive technologies shaping our future
Each person will have their own reasons for attending the event, so make sure your messaging covers all bases. But, if your audience truly values the benefits you're pitching, they won't miss your event for the world.
3. Hire Well-Known Speakers
No other strategy will have a bigger impact on attendance rates than hiring the right speaker. It can literally make or break your event.
There are two reasons for this:
Speakers are masters of self-promotion. They'll drive up your attendance rates without much effort on your part.

Well-known speakers already have loyal followers that will hang on to their every word, which means they'll stick around during the event.
All you have to do is find and verify email addresses of well-known speakers and provide them with the necessary details of your event via cold outreach. Then just sit back and watch them share it on their websites, social media, and email lists. As a side benefit, you'll also be converting followers from their audience over to yours.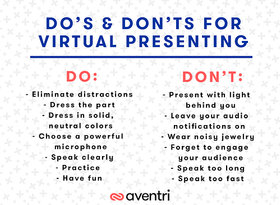 4. Make Your Event Interactive
Remember how you used to sit through hour-long lectures at school, counting down the seconds until you could leave? Well, that's what non-interactive virtual events tend to feel like.
People are most interested in themselves. So, whenever you can, add a call to action to encourage them to participate and not just spectate. They're more likely to stay engaged.
There are many ways that you can add a dash of interactivity to your virtual event, including:
Live polls
Q&A
Chat rooms
Contests
Aside from keeping attendees engaged, calling on them throughout the event will make it all the more memorable and likely generate positive word of mouth.
5. Schedule Your Event Mindfully
When event planning for a virtual event, you are not restricted by work hours or time zones, so you might be tempted to schedule it however you please. But that could be detrimental to your attendance rate.
Don't forget that people have many obligations they have to juggle throughout the day.
For example:
Finishing work
Cooking and cleaning
Taking care of their kids
Resting after a long day
Here are a few ways to be mindful of your event's timing:
Schedule your event around your target audience's time zones
End your event before the evening so that attendees can spend the rest of their day with loved ones
Keep the lunchtime slot empty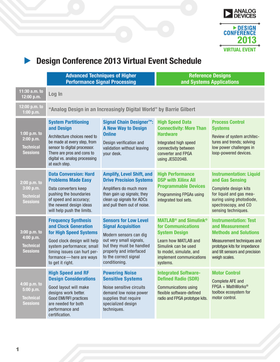 6. Simplify Your Event Logistics
Depending on your audience, some people may not be familiar with the latest and greatest virtual event tech. If audience members have difficulty setting everything up, they might just drop the event out of frustration.
So, it behooves you to keep everything as simple as possible. And yes, this might mean sacrificing some cool features. But are these features worth losing attendees over?
Here are some tips to minimize any logistical headaches:
Use tools that don't require attendees to download anything or create accounts. For example, if you sell tickets to your event through StreamingVideoProvider, you won't have to worry about creating and distributing a registration page. Viewers can simply pay with their card and get instant access to your even stream. This is called Pay Per View streaming.
If possible, integrate your tools onto one platform. Minimize the need to send people to other links during the event.
If you must use a new platform, send your attendees help resources and answer their usage questions far in advance.
If you're still on the fence about your whole live streaming setup, check out this step-by-step guide.
Perhaps the most important piece of equipment for your event is a quality microphone. And yes, they matter even more than cameras. A good microphone for podcasts or a good live streaming microphone would both work well for your webinars and virtual events.
7. Remove Friction from Registration
Virtual events have already removed many of the frictions that in-person events have, like travel, accommodations, food, and transport.
If you require online registration, your process should also be as simple as possible. The most crucial thing to keep in mind when designing your sign-up form is to keep it short and simple. There are plenty of graphic design software that you can use to craft a simple registration flow.
Don't hit people with a bunch of questions. Only ask for the minimum necessary information, like their name, company, and email address. If you pry any further, you might actually discourage them from submitting the form.
Looking for the safest and most secure event ticketing software for your event? We made an in-depth comparison here.
8. Offer Incentives
Even though your virtual event will already be providing your audience with massive value in the long run, their enthusiasm might wane leading up to it.
To capitalize on some short-term gratification, you can offer incentives like:
Swag bags
Coupons/discount codes
Lifetime deals
Prizes
Why not send over custom embroidery clothes to your invitees when sending out your invitations? This way, by having special t-shirts, for example, your guests will feel like they have to attend.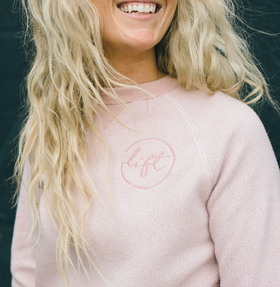 But these freebies don't always have to cost you. If you can line up one or more sponsors, they'd be more than happy to give something away in exchange for the event promotion.
Events that cost hundreds or even thousands of dollars should be more inclined to do giveaways. Just keep in mind that these freebies should be relevant to your audience's life or work, and not some cheap gift that they'll trash afterward.
9. Leverage Your Personal Network
Whenever you're starting with an audience of zero, the first place you should go to find new fans is your own personal network. Our networks used to be limited by geographic region before the rise of social media.
Chances are, your personal network is bigger than you think, and you know people from all over the world.
You can share your event with existing contacts across several channels such as:
The people you've connected with on LinkedIn
The Facebook groups you're a part of
The email list you've built up over the years
You can even use age-old methods like calling the contacts in your phone.
10. Generate Hype Online
The two biggest reasons for attending an event are learning something new and meeting new people.
Leading up to your virtual event, you should use email marketing software and social media channels to hype people up and encourage them to spread the word.
Social
Social media is particularly powerful in this case since it allows you to hyper-target people by demographics, interests, and industry. Simply consider where your ideal attendees hang out online and run Google ads. You could also try to reach out to them organically.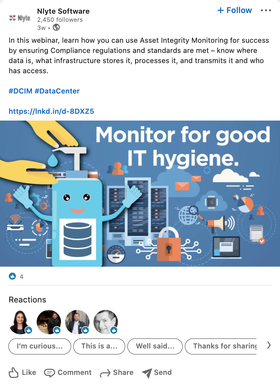 For example, look at a company like Nlyte's promotion strategy. They started doing data center infrastructure management webinars on Linkedin. This is where most of its potential leads are.
You should also develop a regular posting schedule that keeps registrants in the loop and reaches new people who have been driven to your landing page. You can build suspense by gradually revealing the itinerary, keynote speakers, sponsors, freebies, and more.
One of the most powerful tools in your social media arsenal is hashtags. Choose them carefully and use them consistently, as they'll be vital for connecting people before, during, and after the event.
Email
A well-written and designed email sequence has the potential to get a higher click-through rate than any other marketing channel. The reason is simple: organic reach on social media is lower than ever, so people are more likely to see your message in their inbox.
For your email campaigns, you can either go with HTML or plain text emails. Both have their strengths and weaknesses.
HTML emails are:
Eye-catching
More memorable
Able to embed multimedia
Slower to load than plain text emails
More likely to have issues displaying properly on certain devices
Plain text emails, on the other hand, are:
Distraction-free
Quick to load
Displayed the same on every device
Not as exciting as HTML emails
Whichever type of email you choose, be sure to create a professional signature with one more CTA in it to encourage visitors to click on it and register for your virtual event immediately.
Aside from design considerations, you should send frequent reminders to your email list.
To do this effectively, you can split your audience into three segments:
Already registered

Clicked on your link but didn't register

Opened your email but didn't click on the link
If you decide to implement this, you should cater some of your emails to each segment. Continue building suspense for each segment.
By doing this, you'll remind registrants to add the event to their calendars so they don't forget to join. As for the rest, you'll continue to sell them on the event's educational value, networking opportunities, speakers, and incentives.
Optimizing Your Campaigns
It's not enough to spray your audience with ads and emails and pray that they'll sign up. You have to test each and every post to optimize your conversion rate.
The process for A/B testing your posts looks like this:
Set a goal. For example, increasing your open rate or click-through rate.
Choose the variable you want to test. For example, your subject line, image, or audience segment.
Craft two pieces of content, where the only thing that differs is the key variable. For example, two otherwise identical emails with different subject lines. Alternatively, two ads or social media posts with the same copy, but different images.For example, one can be with business pictures and the other can be with vector graphics.
Run them simultaneously for a short period.
Analyze the results.
Keep running the winner and craft your next post with the previous results in mind.
Repeat steps.
Skyrocketing Attendance Rates
While holding an online event is easier than ever, the space has quickly become saturated. That's why it's crucial to master virtual event marketing, whether you're just starting out and looking for an event marketing job or you're a seasoned professional who has years of experience with in-person events.
But hopefully, these tips empower you to drive high attendance on your event day.


You Can Earn More From Your Live Streams With Pay Per View
Try It Free