How To Get Paid To Live Stream: 9 Practical Ways
YouTube content creators and Twitch streamers are making millions. Does that get you wondering how to make money live streaming? With a bit of effort, an interesting theme, and lots of camera time you can get paid to live stream too!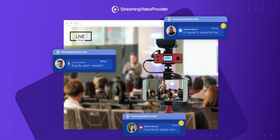 Fortnite player and Twitch streamer "Ninja" is now worth $10 million, 7-year-old YouTube toy reviewer Ryan is worth a whopping $22 million, and a team of five trick shot and stunt streamers who go by the name "Dude Perfect" have netted $20 million.
Beauty streamer Jeffree Star who is, forgive the pun, a true YouTube star, could be worth as much as $50 million. Comedian and now talk show host Lilly Singh who has appeared on YouTube Rewind every year since 2014 is worth $14 million.
Inspired yet? These streaming millionaires spend A LOT of time in front of their cameras. The joy of streaming, though, is that you don't have to stream the entire day. Streaming can be a hobby, a full-time job or a passive income gig that still earns you extra cash.
And, as the many money-making YouTubers demonstrate, you can be funny, serious, informative, creative, family oriented, or simply focused on whatever interests you and your audience.
How much do you get paid on YouTube?
Let's explore the most obvious business model here: earning money on YouTube.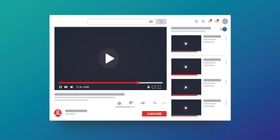 So how much do you get paid per view on YouTube? It all varies but, as per Millennial Money, YouTubers can earn between $0.003 and $0.01 per view so anywhere between $3 and $10 per 1000 views. A video with a million views could be earning the streamer between $3,000 and $10,000 per video. Next time you are on YouTube watching your favourite videos – check the view numbers and work out how much each video earned – can you achieve that?
Making money streaming with YouTube ads is just earnings for adverts displayed alongside your videos. It's not the only way to make money streaming. Here are more ways, we look at each in more depth below:
Do pay per view streaming
Sell monthly subscriptions
Run ads on YouTube
Accept fan donations
Sell your own products
Run your own custom ads
Become an affiliate
Become a brand advocate
Use an app that pays for live streaming
How to make money live streaming
Pay per view streaming
Pay per view streaming, also including ad-led video on demand and subscription video on demand is a sector that is expected to grow from a value of $37 billion in 2016 to $83.4 billion by 2021. If your business runs an event that draws an audience, usually in a physical location but you want to reach more people, pay per view could be right for you.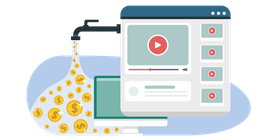 Instead of selling paper tickets to your event, training course, conference, or sports match, you can live stream your event and your audience can pay to view.
You might even be a chef or a gamer that wants to demonstrate a technique and earn money for sharing your knowledge. Pay-per-view streaming is one way to do this.
All-in-one video streaming platforms such as StreamingVideoProvider make it super simple to offer pay-per-view content. You can manage, protect, and publicize on demand videos and live streams.
StreamingVideoProvider, for example, offers control over ticket pricing, payment terms, and renting options, and it sends all payments directly and instantly to PayPal or another payment processing service. There is no commission.
Pay-per-view videos can be embedded into a website or into social media content by simply copying and pasting the code. With StreamingVideoProvider audience payments are accepted right within the player so additional website features and code are not needed, and your audience does not need to sign up or register.
Sell monthly subscriptions
As with pay per view streaming, if you have content or an event which people will pay to watch like a sports event, educational video, gaming play-off, training video, or an extra special cooking or beauty tip, and you can live stream this on a regular basis you can sell monthly subscriptions.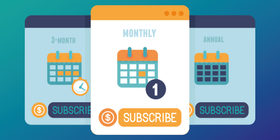 With StreamingVideoProvider monthly subscription sign up works the same way as pay per view. Just set up exactly how you want to monetize your videos and you can start accepting subscription payments right within the video player. In fact, you can add streaming video to a Wordpress site (or any other website) in 10 minutes or less.
Run ads on YouTube
To run adverts alongside your YouTube content and earn money from them you first need to join the YouTube Partner Programme (YPP). This lets you monetize your eligible content on YouTube.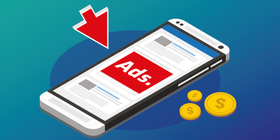 A common question asked is "when do you start getting paid on YouTube?" The problem is that you cannot get paid to live stream straight away with a new account. To qualify your YouTube channel will need to join the YouTube partner program. This means that you need to have 4,000 watch hours in the previous 12 months and to have achieved 1,000 subscribers.
So, you'll need to be prepared to do some ground work creating and marketing your content before you start earning money. Once a few videos are live you might be able to start earning straight away.
When Google puts adverts on your videos and you have been accepted in the YouTube Partner Programme, Google will keep 45% of the YouTube advertising revenue and you will earn 55% of the revenue.
Sidenote: ContentCareer calculated the average salary of a YouTuber that has 1 million subscribers and is posting one video a week. It amounts to $57,200 per year.
Accept fan donations
If you are developing a business or building a brand, you can post regular video updates and receive donations to help you continue your work.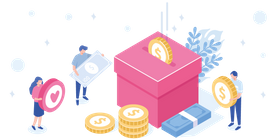 It's possible to get paid to live stream by accepting fan donations within many streaming platforms. StreamingVideoProvider and Twitch allow this. You can also use a platform like Patreon which enables you to receive recurring donations from your fans. Patreon is similar to crowdfunding — people support you while you're building your brand because they enjoy your content or find it helpful.
Sell your own products
We've already talked a bit about pay per view content including sports events, game matches, and so on. And, if you have skills or knowledge that others wish to learn, like beauty tips, game skills, recipe hacks, you can "sell" your own digital products.
By far one of the most popular and successful digital products to sell is online courses. Training and educational video courses have proven highly profitable, the market is expected to reach a value of $275 billion by 2023. This market is driven by home learners who prefer to study or gain a skill at their own leisure and the sheer ease of starting to learn instantly – no more waiting for a new term to start at a local college.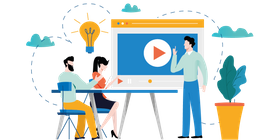 Online courses can range from business skills to math tutoring, from guitar lessons to game coaching. Chances are that, if you learned a skill and can teach it to others, there are people out there who want to learn.
You can also make money live streaming promotional content for physical products. These can be your own products, e.g. marketing clothes you sell on an e-commerce site; or they can be affiliate products where you are referring your audience to another site to purchase an item or a service.
Some of the well-known video streamers also have their own branded merchandise to sell to their fans using sites such as Gumroad. The best Twitch and YouTube gaming broadcasters sell t-shirts, ball caps, and other clothing.
Run your own custom ads
You can choose to run your own custom ads for more control over your streaming earning potential. The most popular choice is to use Google's AdSense.
You can use Video Ad Serving Template (VAST) or Video Player Ad-Serving Interface Definition (VPAID) functionality. VAST is a web script that allows video players to run adverts in coordination with ad servers.
An ad server can deliver AdSense ads or a combination of custom and, why not, sponsor-provided adverts. VAST allows control of how ads are played, their length, skip ad options and so on.
VPAID is a similar service that enables even more features, delivering richer media and more interactive ads.
The greatest benefit of VAST/VPAID ads is that you are not tied to a video hosting service, like it is with YouTube ads. In case you want to try this out, StreamingVideoProvider allows VAST/VPAID ads to be delivered alongside a live video stream.
Become an affiliate
Budding entrepreneurs that are wondering how to make money live streaming often discover affiliate marketing. Affiliate marketing is another great way to make money live streaming. Both multi-vendor ecommerce platforms like Amazon and stand-alone brands offer affiliate programs. There are many different products you can promote.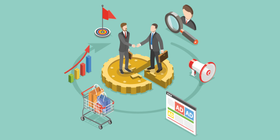 With affiliate marketing you simply create content to promote a product or service and invite your viewers to click the affiliate link. This will hopefully lead to them making a purchase via your affiliate partner and result in your earning a commission.
You can promote affiliate products in a number of ways, by reviewing products, perhaps those you already own and recommending them, or by promoting complementary products or even services to your own content.
For example, if you teach people how to play the guitar, you can include affiliate links in your description for them to buy music books or guitar accessories.
Become a brand advocate
Successful video streamers often have the opportunity to be sponsored by a brand. This can arrive a little later in your streaming career but is a sign that you have built an audience that brands want to reach.
Fortnite streamer Ninja recently signed a multi-year sponsorship deal with Adidas, for example. But you don't always have to aim that high. Brand opportunities and sponsorships can also take many smaller forms. A company may simply send a single product for you to review or offer a cash payment in turn for a handful of regular promotions. It's a viable video monetization opportunity both for new and veteran streamers.
Use an app that pays for live streaming
Believe it or not, there are live streaming apps that pay you and platforms out there which offer rewards, and ways to be rewarded, just for the amount of content streamed. Some streamers just post their daily activities and opinions. Live.me is one such platform.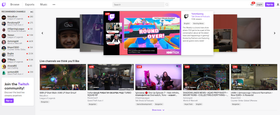 Some of these platforms can also be criticised for less than savoury or acceptable audience or streamer behaviour, and for their influence on the young. But, as they say, to each his own. Stil, take your time to research because, who knows, this may just be the solution you're looking for.
Millions can be made live streaming
Top YouTubers and Twitch streamers are quite literally making millions and as the statistics show, with the right audience even posting one video per week can earn thousands. If you can produce video content people have an interest in, you can make money streaming. But, what is more important is to always think of it as a business.
What type of content are people searching for that you can produce?
Who are your competitors? What are they doing well?
And don't forget to keep track of the time and money you spend on your live streaming business. For example, you can use a timer app to track the hours you invest in your project and simple Profit&Loss spreadsheet template to track your investment in terms of money.
The above ideas are some of the routes you can follow to monetize your content. Here we conclude our first, brief, how to make money live streaming guide but follow us on Facebook. We're cooking up more tips, articles, and guides that we'll be publishing in the coming weeks.
References and further reading