Which Is The Best Private Video Sharing Site For Business?
Private video sharing is becoming a must-have, especially for businesses. You probably don't want your internal staff training videos to surface on the web and you most certainly don't want recordings of your company meetings to pop up in the Google search results.
So, if you need to upload, store and share videos online privately, you'll need more than a video hosting platform. You'll need a private and secure video hosting platform. To help you in your search, we've rounded up four different private video hosting sites and listed their most important security features.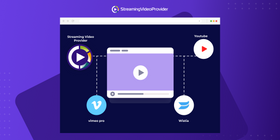 The Best Private Video Sharing Sites Reviewed
| | |
| --- | --- |
| | StreamingVideoProvider gives you the ability to lock specific videos or playlists with passwords. |
| | You can restrict access to your content by IP address. This is ideal for companies who want their private videos to be accessible only within their internal network(s). |
| Geo Restrictions | Make your videos available only at certain locations, e.g. your company offices. |
| | StreamingVideoProvider's secure video hosting service uses a 128-bit AES algorithm (the same algorithm used by the United States government) to encrypt your videos and prevent unauthorized downloads. Even if a video is downloaded, it cannot be watched because of the encryption. |
| | Domain whitelisting allows you to create a list of pre-approved sites to display your content. No one will be able to embed a video on a website that is not on the list. |
| Unique private sharing link | One of the ways to share videos privately with StreamingVideoProvider is to generate a unique private link. Only those with the link can access your content. Combined with other features like IP and domain restrictions, private links make it easy to share video content without any risk. |
| Restricted downloads | Prevent your videos from being downloaded. |
| | Besides sharing recorded videos privately, StreamingVideoProvider gives you the option broadcast privately. You can use all video protection features that we reviewed, i.e. IP, Geo and Domain Restrictions, Encryption, etc. |
| Protection against piracy | With StreamingVideoProvider, you can also live stream on a public site. In this case, you can use the Dynamic Watermark feature to deter pirates from recording your content. A Dynamic Watermark is like a corner bug but, instead of a logo, it shows personal viewer information (location, name, email address and even password of the current viewer) and changes its position every few seconds. |
See StreamingVideoProvider's password protection in action! Click "Play" below and enter password "test123".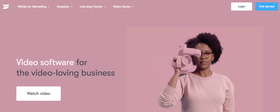 | | |
| --- | --- |
| Lock videos | With Wistia, your videos are organized in collections called "Projects". Each project can be either locked or unlocked. When locked, the content in a project can only be accessed by those you invite and lend special privileges to (e.g admin permissions or sharing permissions). |
| Control user permissions | Again, on the project level, you can regulate the permissions of each user. This includes granting the right to collaborate, edit or view only. |
| Restrict downloads | Like on other secure video sharing websites, you can easily block your Wistia videos from being downloaded. |
| Direct sharing link | One of the ways to share a private video with Wistia is to copy/paste a sharing link and send it to whomever you want. We'd recommend using this feature with locked projects only for greater security. |
| One password for all videos | Wistia's password protect feature is only available as a global setting. You can lock all of your uploads with a single password but you cannot set a password per video. |
| Domain whitelisting | You can create a list of approved domains where your videos can be embedded. Unfortunately, you cannot customize this list per video. Instead, your whitelist will be used for all videos. |


| | |
| --- | --- |
| Domain level privacy | With domain level privacy, your content can ONLY be embedded to your website. This is the same as the Domain Whitelisting and Domain Hotlinking features we discussed above. |
| Restrict downloads | Another useful feature offered by Vimeo's private video hosting service is the ability to disable downloads. |
| Password protection | Easily create a password that is required to view your content. Unlike Wistia, Vimeo Pro allows you to lock a single video with a password. |
| Unlisted videos | Vimeo Pro's video hosting service allows you to keep some videos hidden from public view and make them accessible only to your collaborators. |
| Private sharing link | Like all of the rest of the video hosting sites on this list, Vimeo allows you to generate a private sharing link and send it. |
| Copyrights | Whenever you upload to Vimeo, you give them "the right and license to copy, use, distribute, publicly perform, and display the licensed work" in order for them to properly deliver their services. You also waive any 'moral rights'. This doesn't necessarily mean that they will make your video available for public download without your knowledge, but, technically, they do have the right to do so. You can read more about Vimeo's terms here. |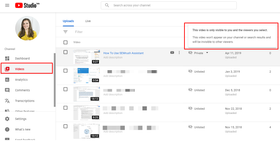 Password protection

Unfortunately, you cannot password protect youtube videos. If you're uploading sensitive information, we'd recommend using a more secure video hosting site.

Private videos

You have the option to list your videos as Private, which will keep them from being shown on your channel. To share a YouTube Private video, you'll need to invite collaborators over email. They must sign in to a YouTube account to be able to watch.

Unlisted videos

This option is much like Google Drive's link sharing feature. Unlisted videos are somewhere between private and public videos. They won't be visible on your channel but they can be accessed by anyone with a link, shared on public playlists, embedded on a website or posted to social media. The link to an Unlisted video can be passed on to third parties without your knowledge.

Unlisted videos are vulnerable and this is definitely something to keep in mind when going over the pros and cons of YouTube for business.

User permissions

When publishing a video to YouTube, you can invite users to manage content on your channel. By inviting people via email, you can give them roles and distribute privileges as you see fit, e.g. easily give or deny permission to upload, view, or edit video content.
How To Choose A Private Video Sharing Platform?
When selecting private video hosting for business, you may want to consider these questions:
Is it private by default?
Does it protect your videos from common piracy threats such as screen recorders and video downloaders?
Do you keep the rights to your videos?
These are the most fundamental concerns, so you'll want to answer with a "Yes". In the end, the best site to share videos privately will take privacy and security as seriously as you do.
Verdict: The Best Private Video Sharing Website for Business
To be honest, it's nearly impossible to find video hosting that's free and private. YouTube may be a great way to share videos with friends and family or to publish videos for remote customer support, but it isn't the best place to host private videos. Unless you want to risk your internal meetings, training videos and paid video content to be found online.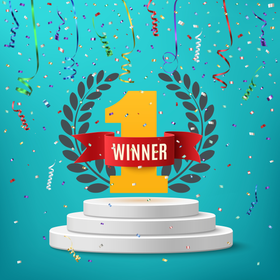 Wistia and Vimeo Pro do offer the core video privacy and security features. StreamingVideoProvider includes these as well as several more advanced capabilities to protect your recorded video content and live streams. The choice is yours and we hope that this article will help you.
By the way, we are constantly working to make StreamingVideoProvider the best private video sharing site. You can try us free here.
References And Further Reading