7 Tips To Create A Video Landing Page That Boosts Conversions
Are you having a hard time driving a sale or generating a lead with your leading page?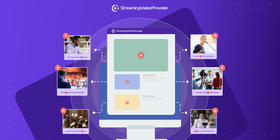 Well, what if we told you that traditional landing pages aren't just as effective as they used to be anymore?
With 82% of all consumer internet traffic coming from video content, having plain old text and static images no longer works. For the most part, at least.
It's time to step up your game and focus on building video landing pages.
Whether you're an Internet marketing professional or a business owner, you'll benefit a great deal by adding a video landing page to your sales funnel. Not only does it leave a lasting impression on your audience, but a good video landing page can also increase conversions by 86%.
In this article, we'll tackle what a video landing page is, how your business can benefit from it and, of course, the tips that will have you creating a squeeze page and boosting your conversions in no time.
Let's dive right in!
What Is a Video Landing Page?
In a nutshell, a video landing page refers to any landing page with an embedded video to persuade visitors to take a certain action — from signing up to your newsletter and making a purchase to downloading your app.
Marketers use video landing pages for two main reasons: (a) to convert visitors into customers or (b) to generate more leads as part of a larger marketing campaign. Of course, you can find B2B leads by scraping Google and using other techniques, but videos are an additional help to your strategy.
Here are four video squeeze page examples:
Hero Video Landing Page
A hero video landing page is one where the video gets to be the star of the show. The video is positioned front and center, particularly in the area where you place a header image above the fold.
Hero video landing pages work best for promotional or walkthrough explainer videos. Whether you decide to use stock videos, AI video creato, or make your content from scratch, own want to get your viewers invested in your specific offering, so you shine the spotlight on it.
Filmora, a video editing tool, features a hero video on their landing page, as you can see below: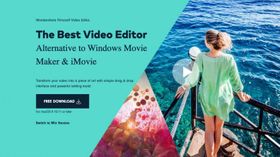 Supporting Video Landing Page
As the name implies, supporting video landing pages are there to support other elements of the page. The video typically appears further down in the main body. This type of video landing page is ideal for customer testimonials where you want to use video for social proof.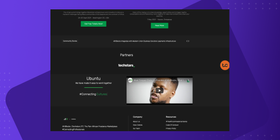 Pop-Up Video Landing Page
Also known as lightbox, the pop-up video allows you to include multiple videos on your landing page without causing clutter. You're giving your visitors the freedom to decide whether they want to watch the video or not.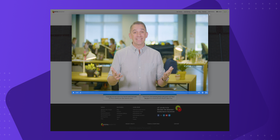 Background Video Landing Page
A landing page with video as its background serves to draw attention to the headline, an important piece of text, or a form.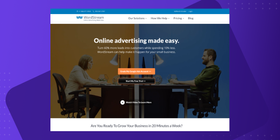 Benefits of Using a Video Landing Page
Any internet marketing agency will tell you that having a video landing page is essential today.
With video being the currency of the world wide web, companies that fail to incorporate it into their online marketing plan are likely setting themselves up for failure.
Here are five reasons why building an effective video landing page will be one of the best decisions you'll make for your business:
It boosts engagement on your page. People love personalized videos, especially if these videos are tailored to help reach their goals or meet their interests. Besides making your visitors stick around to your page, appealing videos on your video marketing landing page will keep them coming back for more and even help you build your email list.
It is more persuasive than text. There's no denying that many people will prefer videos over plain text. As a matter of fact, 84% of consumers admit that it was a video that convinced them to make a purchase decision.
It drives more sales. Since videos tend to capture attention and engage people, it's not surprising that they've been helping marketers generate more leads just as a solid lead magnet does. A 2020 study conducted by Wyzowl revealed that 83% of marketers who used video saw a significant increase in their leads.
It promotes trust. Videos allow you to showcase who you are not just as a brand, but as a person. By giving your audience a behind-the-scenes of your routine, for instance, you bring a sense of genuineness and honesty to what you do.
It gives your audience a better understanding of your offerings. According to HubSpot, 94% of marketers agree that videos have helped increase user understanding of their product or service. 43% of them claim that video has reduced the number of product support calls they've received.
Tips on Creating a Video Landing Page That Actually Converts
Now, here's the part you've been waiting for: How to make a video landing page that will boost your conversions.
Before we give you the seven most effective video landing page tips, we'd like to point out that the process can be time-consuming and a bit of a challenge. And, as with just about any Internet marketing strategy, you won't see instant results here.
Sure, it might take extra time and effort, but hey, Rome wasn't built in a day, right? As long as you're patient and determined to grow your conversions, you will get there. The rewards you'll reap will be many.
With that in mind, below are surefire ways to help you create a conversion-pumping video landing page. Take a look at these landing page best practices examples!
1. Pick the Right Landing Page Builder
First things first, you have to choose a landing page builder that features a video tool. Or, if you're hosting more than a couple of videos, then it's highly recommended to go with a professional video hosting platform. Otherwise, your web hosting bandwidth will run out very quickly.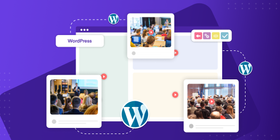 If you need to create a single video splash page, WordPress can help you create something truly great. With this platform, adding a video to spice up the landing page you create is as simple as choosing a Wordpress theme and adding a video block.
Other page builders and CRM platforms such as Wix, Unbounce, Squarespace, and HubSpot are also good options to consider. Their processes are modeled the same way, and you can also utilize their form fields and drag-and-drop video landing page templates.
As you're shopping around for landing page builders, make sure to take time comparing prices and testing each of them to determine which is the best match for you.
2. Keep It Short and Sweet
Since your video is there merely to support your page and drive your desired action, it's best to keep it as short and straightforward as possible.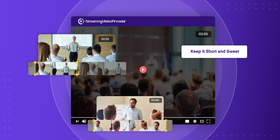 Why?
People have a short attention span. You don't want to overwhelm your audience during video viewing by making it run for more than two minutes. The key is to get to the point quickly and clearly. Getting your message across is the objective here.
As much as possible, your video should only be between 30 and 60 seconds. That way, your visitors will watch it to its entirety.
Regardless of the length of your video, there will always be people who won't finish it, which is why you shouldn't bother to save the best for last. Make sure to place the most important part of your message at the beginning of your video to guarantee that your viewers won't miss it.
3. Make the Video and Page SEO-Friendly
A video optimized for search can boost your page's overall ranking and eventually boost conversions.
Since search engines don't have the capability to watch videos, you need to give them an overview of your video through text. Here's how:
Add video captions and transcripts to provide bots more context regarding the content of your video
Use metatags to allow search engine crawlers to index contextual information about the player
Embed the video on your site instead of linking to it
Use keywords strategically in your copy
Keep your title as descriptive as possible
Don't forget to make your content shareable
4. Include a Call-to-Action (CTA)
Successful video landing pages are like successful sales pages. And they all have one thing in common — a clear and compelling call-to-action.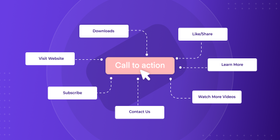 Your video should be able to contribute to your landing page's conversion goals by giving it its own CTA. Besides, that's the whole point of adding video to your page, right?
Before making your video, ask yourself what you want to achieve with it. Do you want the viewer to try out a subscription? Buy your newest product? Book a meeting?
Once you've figured out what your CTA is, make sure you build your video around it and even add a CTA button. Tell your viewers what you want them to do next.
5. Avoid Autoplay
Videos on autoplay are a no-no when it comes to building a video landing page. Instead of keeping your visitors hooked, you'll send them to another website. This especially holds true if your videos come with sound.
However, there are two exceptions to this rule:
Autoplay would be appropriate if you're using a background minus the sound
If your visitors come from an ad with a CTA that led them to "watch the video", then it's totally alright to play it as soon as they land on your page
And, if you're really keen on autoplaying your video, see to it that you start it on silent so that visitors won't find it annoying. Including playback controls is also something you want to consider.
6. Don't Turn It into a Standalone Video
Your video landing page is more than just a video. There should be additional copy for context and information to make it easier for your visitors to reach a decision once they're on your page.
In other words, it should have a headline, body copy, and a CTA (aside from the one on the video). You might also want to include attractive images. Your video is there to engage your audience and enhance their experience, and it shouldn't be the only source of info on your landing page.
One such way to have your visitors play the video is by putting attention-grabbing captions like "See how this product can change your life" or "Here's everything you need to know about X's newest app".
7. Conduct A/B Testing
Keep in mind that what works best for someone might not work for you.
So, how exactly will you know that you're doing it right? You test various aspects of your video landing page, such as the following:
Thumbnails
Video length
Video placement
Load speed
Type of video used
Autoplay vs click to play
As with the rest of your internet marketing strategies, running A/B tests on your full-page video landing page can make a huge difference. It lets you see which version of the landing page generates more clicks, reduced bounce rates, and yes, better conversions.
Ready to See Your Conversions Grow Like Never Before?
Today, a landing page just won't cut it anymore. You're certainly going to need a video if your goal is to skyrocket your conversions.
Whether you are creating landing pages for clients or building a video landing page for your business, it is a fantastic way to attract your audience, engage them, and drive them to convert. By applying these best practices, utilizing one of the listed video landing page examples, and relying on helpful video landing page software, your business will be on the right track. And, your competitors will wonder how you've gotten ahead of them.
References And Further Reading
Eager to learn more about video landing pages? Check out these posts:


We Help You Do More With Your Marketing Videos
Try It Free