StreamingVideoProvider Gives Global Access the Power to Broadcast Securely Worldwide
Global Access enables communication for large organisations to execute their company-wide communication strategies by using Digital Signage, IPTV, broadcasting and streaming platforms. We are committed to understanding the communication landscape so we can apply the best solutions to help our customers achieve their communication objectives. We create the right content for the right audience to inspire action.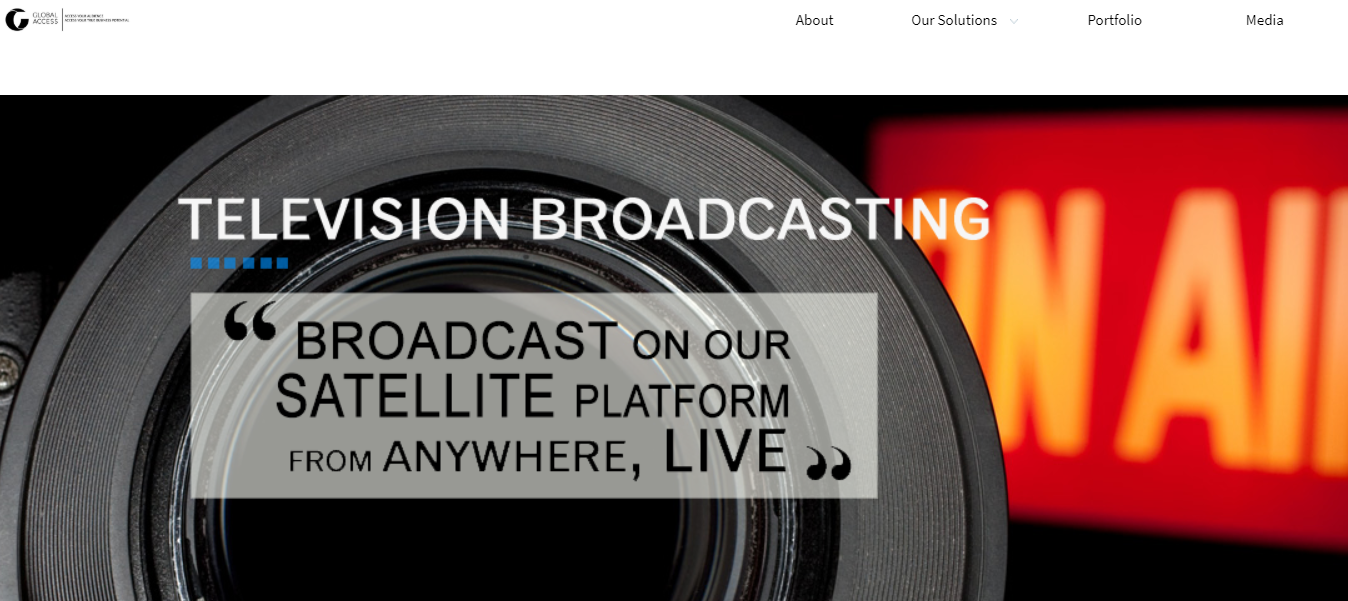 Getting Ready For An Industry Shift
In 2010, the leaders of Global Access began to notice a change in the way companies used video. Live video streaming was becoming an increasingly popular choice of video broadcasting and viewing for internal company communication. Whether it was streaming employee training videos or company updates, Global Access needed a way to ensure the quick and secure delivery of live video content for their customers.
In the past, the company had worked comfortably with a content delivery network that handled its everyday operations. Yet, as the times began to change, the CDN no longer had the right features to deliver what was needed to properly offer streaming services for secure video communication between company offices.
We were really looking for a partner that would allow us to effectively and efficiently deliver video to a content distribution network, allowing access internationally for our customers.
After researching several other solutions, GlobalAccess decided to partner with StreamingVideoProvider.
Why StreamingVideoProvider?
With continuous quick response time, high-level security and deep analytics, StreamingVideoProvider stood out as the best value for money in the world of business video streaming.
Reliable Streaming
The first and foremost concern for Global Access is the reliability of the service. Their customers required seamless live video communication in real-time across devices and operating systems.
Our current structure and current customers we work with are really about live delivery, latency, and uptime. The uptime and the lag are really critical for us.
Security and privacy
Global Access handles sensitive information on a daily basis and a breach in security is inconceivable. That's why StreamingVideoProvider's secure video streaming features are extremely important to them.
There is a security concern around the IP [when streaming] internal communications. You can imagine, if we stream for a big bank, [that] they don't want any of the other banks to see it or anyone else. That is sometimes the sense of information that we would share. We need to make sure that the security is in place around that.
To prevent unauthorized access to the end clients' internal video streams, the company utilizes the majority of StreamingVideoProvider's security features such as 128 bit AES / RC4 video encryption, IP address, location and domain restrictions as well as the password protection.
Deep Analytics
Video analytics was also a major concern for Global Access that StreamingVideoProvider has solved.
We often need to provide reports to say who watched, how they watched, where they watched, how long they watched. This really comes down to the data and analytics that we can get from the [StreamingVideoProvider] system.
The Result
As a result of this partnership, Global Access has been able to continuously provide a reliable and secure streaming service all around the globe. The end customers can broadcast video across offices in different countries and have the stream recordings available internally in their organization for months so that employees can watch without worrying about information leakages.
StreamingVideoProvider provides a reliable service which is key in a live streaming environment. The user interface and system are simple to navigate and easy to use and any support queries are handled promptly. Reliability, ease of use and prompt support are the three most important factors to consider when choosing a supplier.